The rumored "Apple Glasses" — an augmented reality/virtual reality/mixed reality head-mounted display (HMD) —may sport a coordinated camera and display operation, as evidenced by a new patent filing (number 20200342678).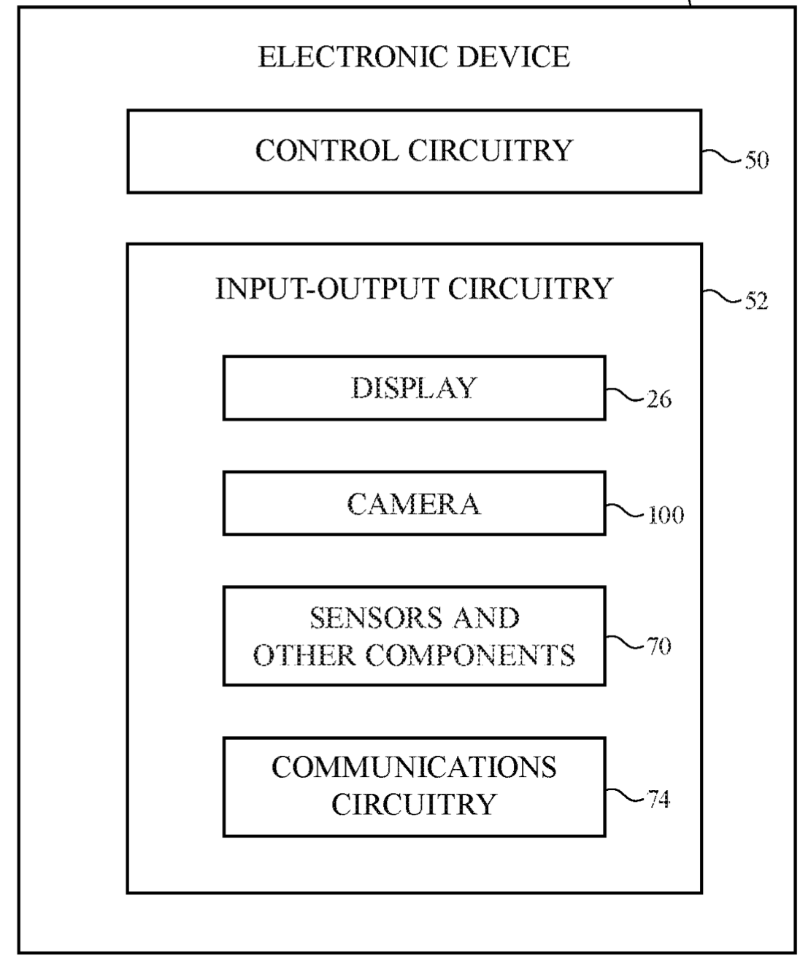 The display may be configured to display virtual reality (VR) content for a user in which no real-world content from the camera is displayed or mixed reality (MR) content in which a combination of real-world content from the camera and overlaid virtual reality content is displayed. Control circuitry in the device may adjust the display and camera while transitioning between VR and MR modes.
The control circuitry may reconfigure the camera to exhibit a desired frame rate immediately upon transitioning from virtual reality mode to mixed reality mode so that the transitions will be smooth with no display artifacts. The camera frame rate may be synchronized to the display frame rate for at least part of the transition between the VR and MR modes.
When it comes to Apple Glasses, such a device will arrive next year or 2022, depending on which rumor you believe. It will be a head-mounted display. Or may have a design like "normal" glasses. Or it may be available in both. The Apple Glasses may or may not have to be tethered to an iPhone to work. Other rumors say that Apple Glasses could have a custom-build Apple chip and a dedicated operating system dubbed "rOS" for "reality operating system."