Apple says Fitness+, the first fitness experience built around Apple Watch, is launching Monday, December 14.
According to Jay Blahnik, Apple's senior director of Fitness Technologies, Apple Fitness+ brings studio-style workouts to iPhone, iPad, and Apple TV, intelligently incorporating workout metrics from Apple Watch for a personalized and immersive experience users can complete wherever and whenever is convenient for them. Apple Fitness+ will launch with 10 workout types, including High Intensity Interval Training (HIIT), Strength, Yoga, Dance, Core, Cycling, Treadmill (for running and walking), Rowing, and Mindful Cooldown. The workouts are fueled by inspiring music from today's top artists designed to keep users motivated from start to finish, Blahnik says.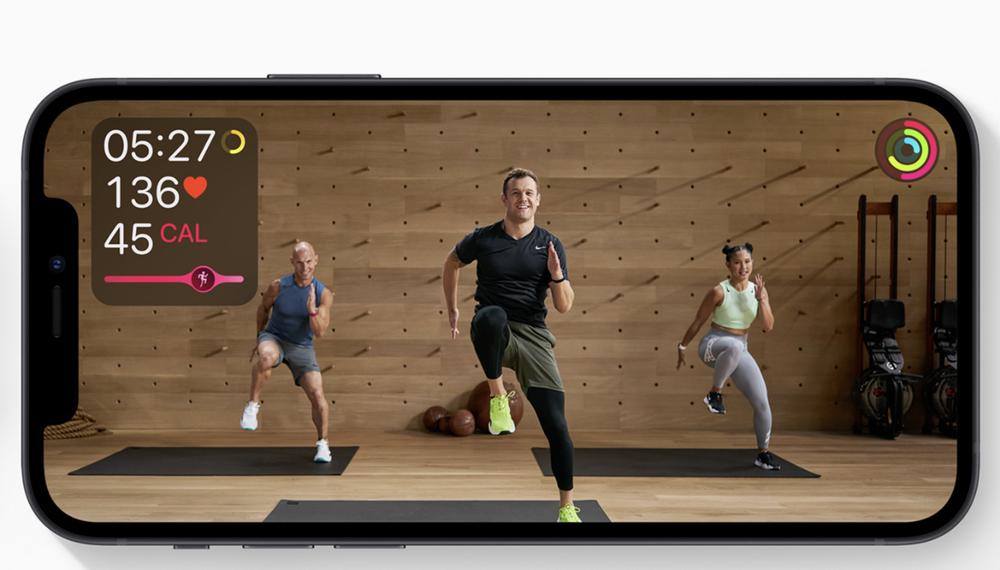 He adds that Apple Fitness+ dynamically integrates personal metrics from Apple Watch to inspire users, animating them on the screen during key moments in the workout, providing an engaging and immersive experience to help users stay motivated. For example, when the trainer says to check heart rate, the heart rate metrics are spotlighted; during tough intervals, a countdown timer starts to help users get through to the last second; and when they close their Activity rings, a celebration happens right on the workout screen.
Apple says new content will be added each week. With Activity Sharing, users can allow friends and family to see Fitness+ workouts completed, and workouts can also be shared to their favorite social media channels.
Apple Fitness+ requires iOS 14.3, watchOS 7.2, iPadOS 14.3, and tvOS 14.3. For Apple Watch users, it will automatically appear as a new tab in the Fitness app on iPhone; the Fitness app for iPad will be available to download from the App Store; and on Apple TV, the Fitness app will automatically appear once users upgrade to tvOS 14.3.
Fitness+ will be available as a subscription service for US$9.99 per month or $79.99 per year. It an be shared among up to six family members for the same price.
Three months of Apple Fitness+ are included for customers who purchase Apple Watch Series 3 or later and one month of Fitness+ is included for existing Apple Watch users.
Apple Fitness+ is included in the Apple One Premier plan, which, where available, also gives customers access to Apple Music, Apple TV+, Apple Arcade, Apple News+, and 2TB of iCloud storage for $29.95 per month, and can be shared among up to six family members.
You can follow the Fitness+ trainer team at instagram.com/applefitnessplus.