Apple has filed for a patent (number 10,523,879) dubbed "creative camera" that involves its Animoji and Memoji features.
Animojis allow a user can select an avatar to represent themselves. The Animoji can move and talk as if it were a video of the user.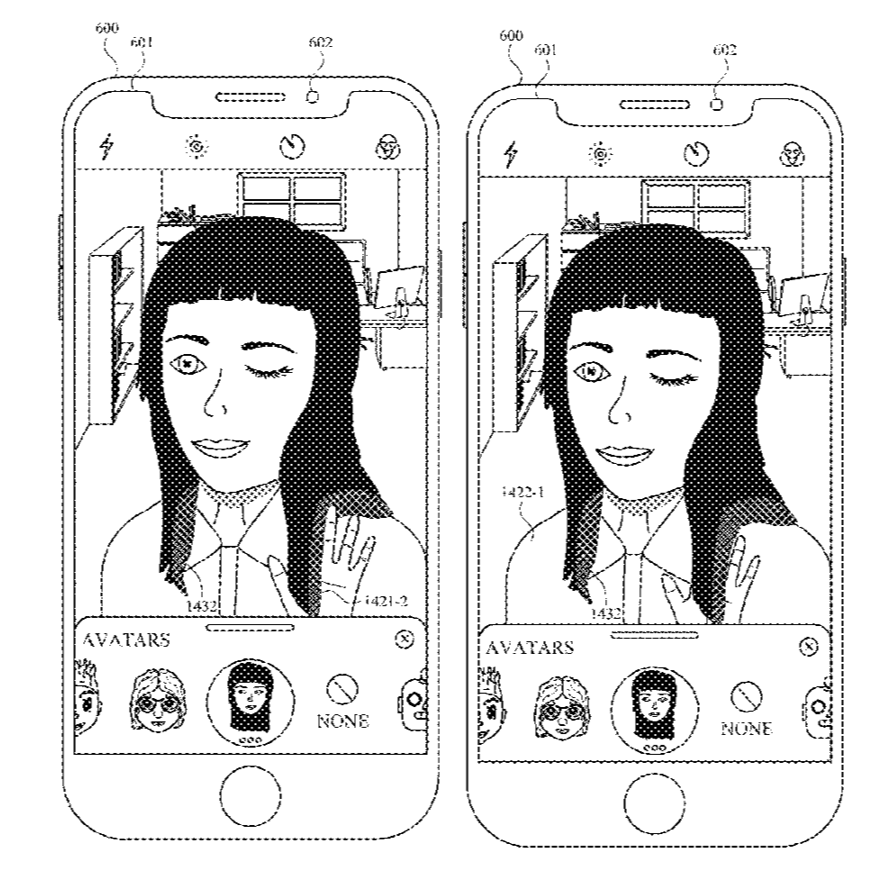 Animojis enable users to create personalized versions of emojis in a fun and creative way. Memoji is the name used for iOS's personalized Animoji characters that can be created and customized right within Messages by choosing from a set of inclusive and diverse characteristics to form a unique personality. 
In the patent filing, Apple notes that visual effects are used to enhance a user's experience when capturing and viewing media using electronic devices. Visual effects can alter the appearance of image data or can represent an idealized or completely fictional representation of an environment captured in an image. Apple wants users of its devices to be able to do this easily and creatively.
Here's the summary of the patent filing: "The present disclosure generally relates to displaying visual effects in image data. In some examples, visual effects include an avatar displayed on a user's face. In some examples, visual effects include stickers applied to image data. In some examples, visual effects include screen effects. In some examples, visual effects are modified based on depth data in the image data."