Apple has filed for another patent (number 20180308413) that hints at upcoming iPhones with curved screens; other patents from the company include numbers 20180120903, 20180152551, 20160320806, and 9,367,095. The latest is for a "display with pixel dimming for curved edges."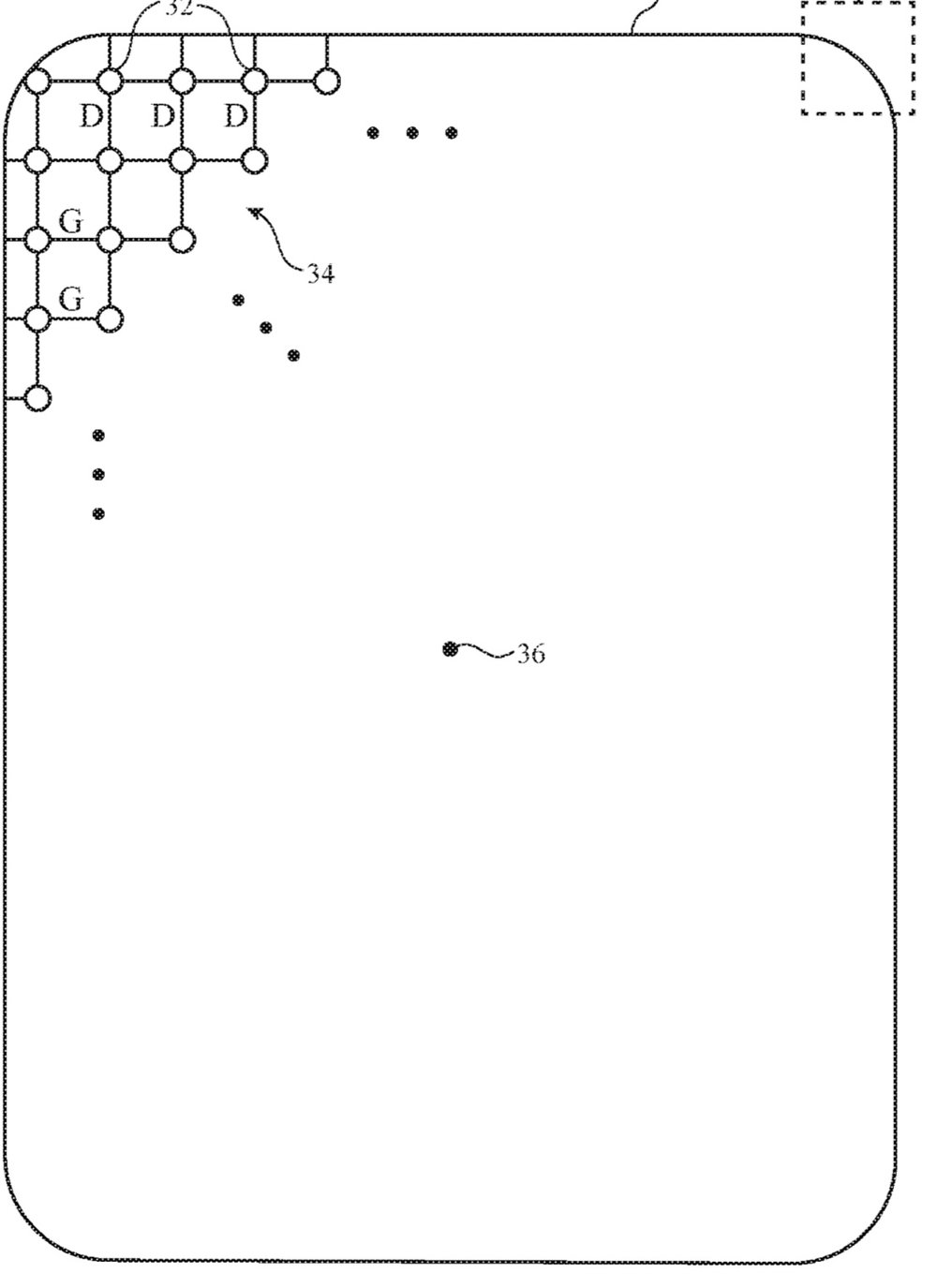 Conventional displays may have a rectangular shape with an outline that has right angles in each of its four corners. However, in the patents filing, Apple says this type of shape may not match the desired aesthetic for the electronic device.
Here's Apple's summary of the invention: "Pixels in the display may be controlled so that the active area of the display has the desired curved edge shape. In order to maximize the apparent smoothness of the curved edge, the display may include circuitry that dims some of the pixels based on their location relative to a spline for the curved edge.
<!— code from sekindo - Appleworld.today In-Article - outstream —>

<!— code from sekindo —>
"The display circuitry may include a multiplication circuit that receives image data as a first input and dimming factors from a gain table as a second input. The image data may include a brightness level for each pixel in the array of pixels. The multiplication circuit may multiply the brightness level for each pixel by its respective dimming factor. This modified image data may then be supplied to the imaging pixels using display driver circuitry."
Of course, Apple files for — and is granted — lots of patents by the U.S. Patent & Trademark Office. Many are for inventions that never see the light of day. However, you never can tell which ones will materialize in a real product.