Apple has been granted a patent (number 10,349,261) for a "networked media station," which hints at an Apple NAS device/home server, something I've long wanted.
In the patent, the tech giant says it would be beneficial to provide a mechanism whereby a consumer could easily obtain, store, and access multimedia content using a personal computer, while also being able to listen, view or otherwise access this content using conventional entertainment devices, such as stereo equipment, televisions, home theatre systems, etc. Because of the increasing use of personal computers and related peripherals in the home, it would also be advantageous to integrate such a mechanism with a home networking to provide an integrated electronic environment for the consumer.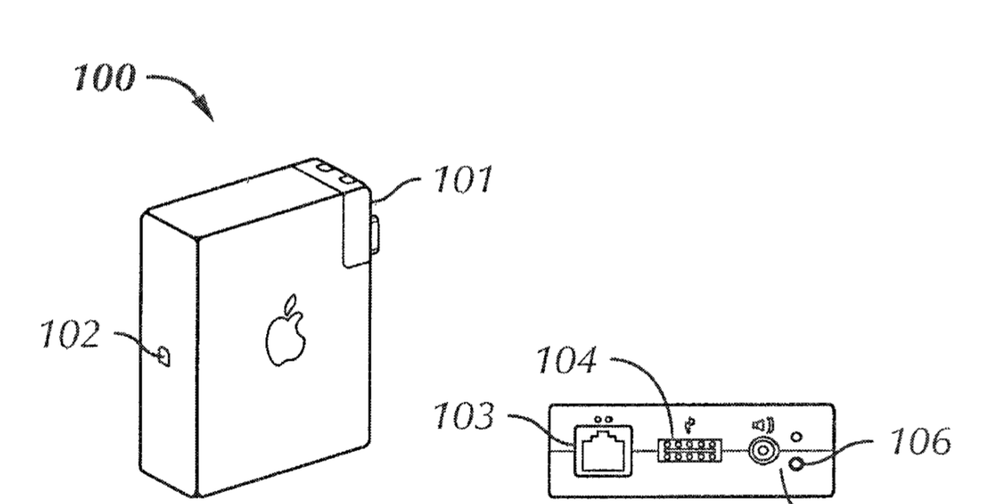 Here's Apple's summary of the invention: "Disclosed herein is a networked media station providing a variety of features including a wireless network interface, a wired network interface, a peripheral interface, and a multimedia interface. The wireless network interface(s) allows the device to communicate to serve as a wireless base station or repeater and/or a bridge between a wireless and a wired network.
"The peripheral interface allows the device to communicate with a variety of peripherals, and, in conjunction with the network interface(s), allows sharing of a peripheral among multiple networked computers. The multimedia interface allows the device to be used with entertainment devices for streaming of multimedia information from a network connected computer to the entertainment device. Control of various aspects of the device is preferably controlled from a network connected computer."
This is something an Apple home/small officer server — which I call the "iServe" — would be useful for implementing throughout a home or office. Imagine a range of iServe appliances, all based on the Mac mini form factor, that provide services throughout homes such as always-on With microphones distributed throughout a home, it would be easy and useful to have this capability.
Of course, Apple files for — and is granted — lots of patents by the U.S. Patent & Trademark Office. Many are for inventions that never see the light of day. However, you never can tell which ones will materialize in a real product.