Apple is facing a second class action lawsuit over its "flawed" butterfly keyboards on some Mac laptops. Filed in the Northern District Court of California, the complaint echoes many of the claims made in a first class action lawsuit filed earlier this month.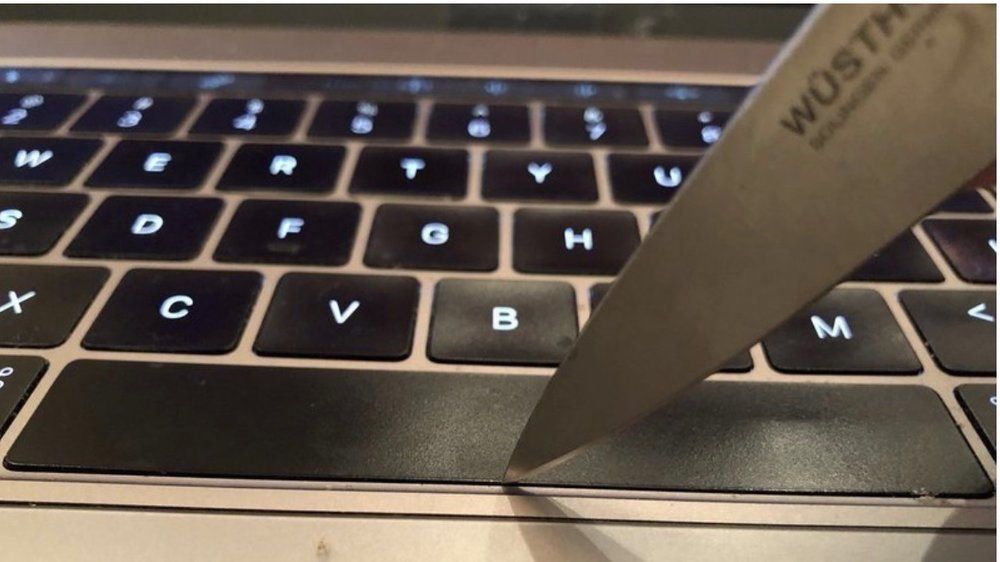 Three named plaintiffs in the new lawsuit allege the butterfly mechanism introduced with the 2015 MacBook, and later applied to the MacBook Pro line in 2016, is prone to failure. According to the complaint of the first lawsuit, "thousands" of MacBook and MacBook Pro owners have experienced some type of failure with Apple's butterfly keyboard, thus rendering the machine useless.
Specifically, the suit claims the design is such that small amounts of dust or debris impede normal switch behavior, causing keystrokes to go unregistered. The suit seek damages, legal fees and demands Apple not only publicly disclose the keyboard design flaw, but pay to remedy or replace defective units.
Apple debuted its "butterfly" keyswitch design in the 12-inch MacBook before incorporating an improved second-generation version in 2016 and 2017 MacBook Pros.
---
Like this article? Consider supporting Apple World Today with a $5 monthly Team AWT membership.