Since Steve and I can't cover everything, at the end of each week day, we'll offer this wrap-up of news items you should check out.
The Pixelmator Team is planning to release a brand new app for the iPad: a collection of nondestructive, desktop-class color adjustments, a set of machine learning-enhanced film emulation presets, a Repair tool to remove unwanted objects from photos, support for editing RAW images, and more.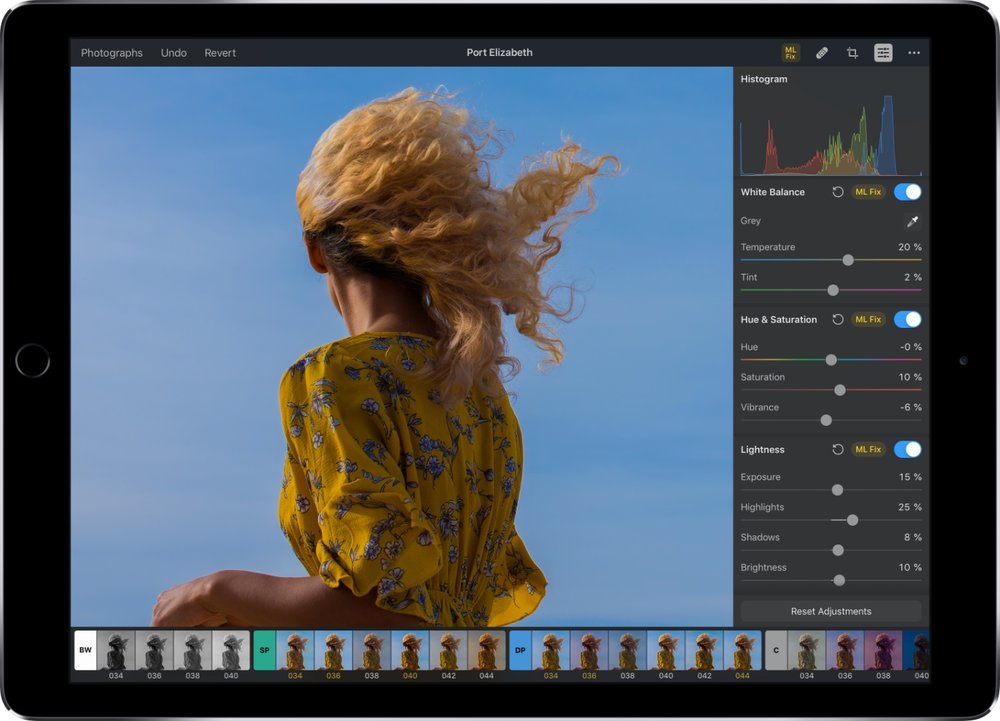 Apple released iOS 12.1. And according to the company's release notes, it "adds a performance management feature to prevent the device from unexpectedly shutting down, including the option to disable this feature if an unexpected shutdown occurs, for iPhone X, iPhone 8 and iPhone 8 Plus.
Apple released watchOS 5.1 on Tuesday along side iOS 12.1, but pulled update after some Apple Watch owners were left with watches that stopped working.
The MacJury of Mark Fuccio, David Ginsburg, Andrew Orr, and host Chuck Joiner held court to discuss their reactions to the October 30, 2018 Apple Event in Brooklyn. Find out what the panel found exciting, entertaining, and important, both with the announcements, and between the lines by going here.
In notes to clients — as noted by AppleInsider — the firms of J.P. Morgan and Rosenblatt say they're upbeat about Apple following the announcements at yesterday's Mac/iPad Pro event.
<!— code from sekindo - Appleworld.today In-Article - outstream —>

<!— code from sekindo —>
Belgian paper De Tijd says Apple Pay is launching in Belgium in November, and will be initially exclusive for customers of BNP Paribas Fortis.
As noted by MacRumors, AppleCare+for Mac with accidental damage coverage is now available in Canada, Mexico, and many countries across Europe and the Middle East, including Austria, France, Germany, Ireland, Italy, the Netherlands, Saudi Arabia, Sweden, Switzerland, the United Arab Emirates, and the United Kingdom.
According to Apple's App Store support page for developers, 63% of iOS devices introduced in the last four years are using iOS 12. Thirty percent are using iOS 11, and 75% are using earlier versions of the operating system.