Apple may be working on a carrying case for its AirPods that would sport a digital audio output, as evidenced by the filing for a patent (number 20180367883). The case would be configured to house a pair of wireless earbuds and charge the earbuds when they are in the case.
The case would also be configured to receive media received by the wireless earbuds and transmit the media to a non-wireless output device connected to the case. The case could include its own wireless radio that could wirelessly communicate audio to the wireless earbuds when the earbuds are not in the case. Finally, the case could sport an input port to receive an audio signal from a non-wireless source and can be configured to wirelessly transmit the audio received from the source to the wireless earbuds.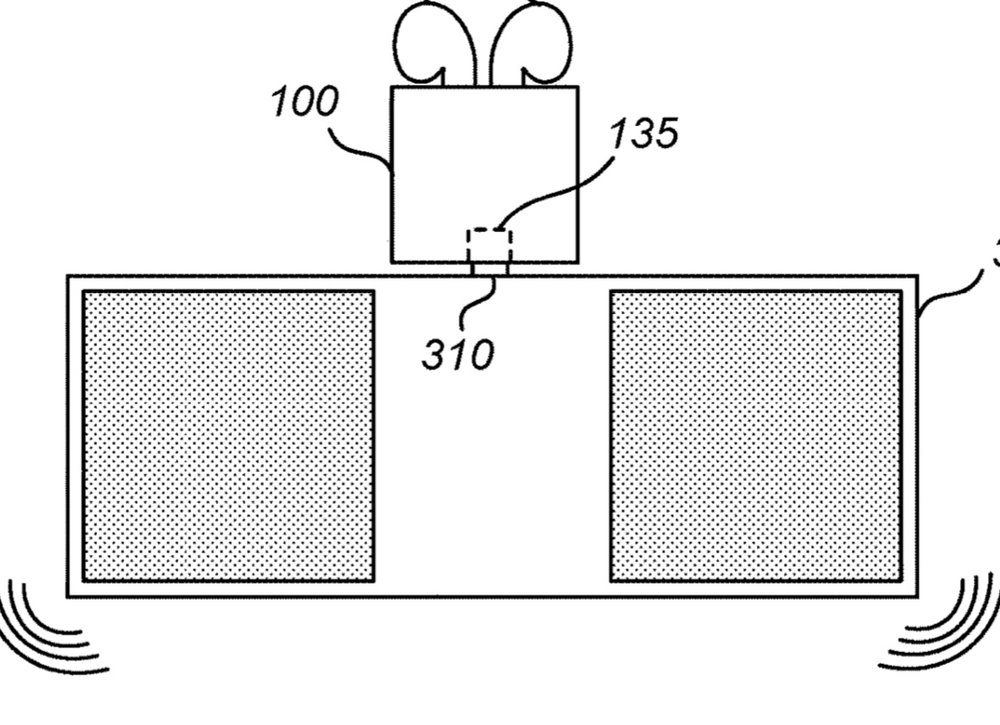 In the patent filing, Apple notes that users often prefer wireless portable listening devices because there are no cords to deal with and the listening device may be less noticeable. Some portable wireless listening devices, such as earbuds, can be relatively small and easy to lose when not in use, so they can be stored in cases.
<!— code from sekindo - Appleworld.today In-Article - outstream —>

<!— code from sekindo —>
Apple also notes that many media output systems (e.g., some speakers) aren't capable of wirelessly receiving media, but require a direct docking or wired connection with a phone or music device. Similarly, many audio sources (e.g., in-flight entertainment systems, treadmill or other gym equipment audio systems, car audio systems, etc.) also require a wired connection to output audio to listening devices and can't interface wirelessly with portable wireless listening devices.
This means portable wireless listening devices need to be used with wired adapters or need to be replaced with wired listening devices. Apple thinks an AirPods case with a digital audio output would be a great way to overcome such limitations.
Of course, Apple files for — and is granted — lots of patents by the U.S. Patent & Trademark Office. Many are for inventions that never see the light of day. However, you never can tell which ones will materialize in a real product.