The market for wearable devices grew 14.1% during the second quarter of 2020 (2Q20), thanks to strong demand for hearables and continued interest in tracking health metrics during these dire times, according to new data from the International Data Corporation (IDC) Worldwide Quarterly Wearable Device Tracker. And, again, Apple dominated the market.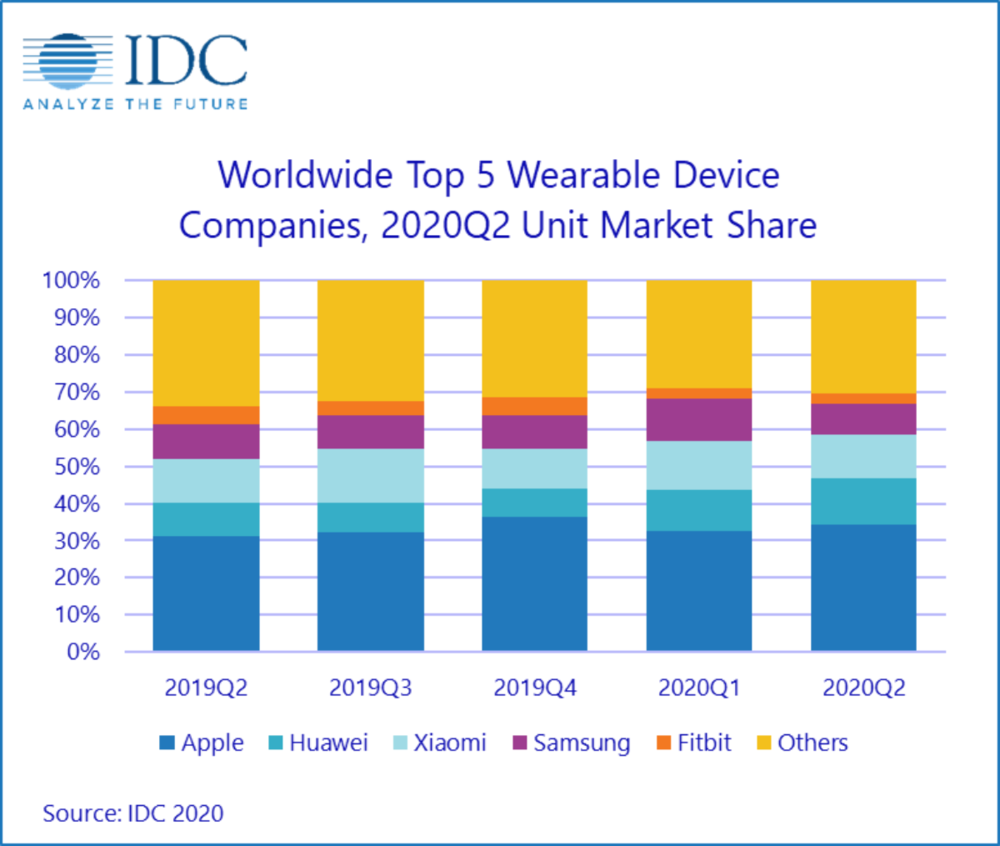 "Hearables" grew 32.6% and accounted for 60% of all wearables during the quarter. Apple shipped 23.7 million AirPods and Beats products, followed by Samsung and Xiaomi. Apple sold 29.4 million hearables in 20Q20 for 34.2% market share and 25.3% year-over-year growth.
Watches and wristbands represented 39.2% of all shipments, down from 46.8% in the second quarter of 2019. Combined, shipments for these devices declined 4.4% from last year and totaled 33.7 million units. The top vendors – Apple, Huawei, and Xiaomi – gained share and dominance while many other vendors struggled to convince consumers that these devices are "must haves" during an economic downturn, according to IDC. Apple sold 5.8 million iPhones during 2Q20 for 17.1% of the wearables market share and 13.7% year-over-year growth.
The research group says that, overall, other wearables, such as clip-on devices or connected clothing, didn't fare well during the quarter as the category declined 58.7% year-over-year.