Apple has filed for two patents that shows it's at least considering making a lens mounting system and lens for use with the iPhone — and perhaps the iPad.
Patent number 20180364441 is for an "interlock arrangement for attaching a lens barrel to a lens carrier." It involves connecting a camera lens to a smartphone or tablet.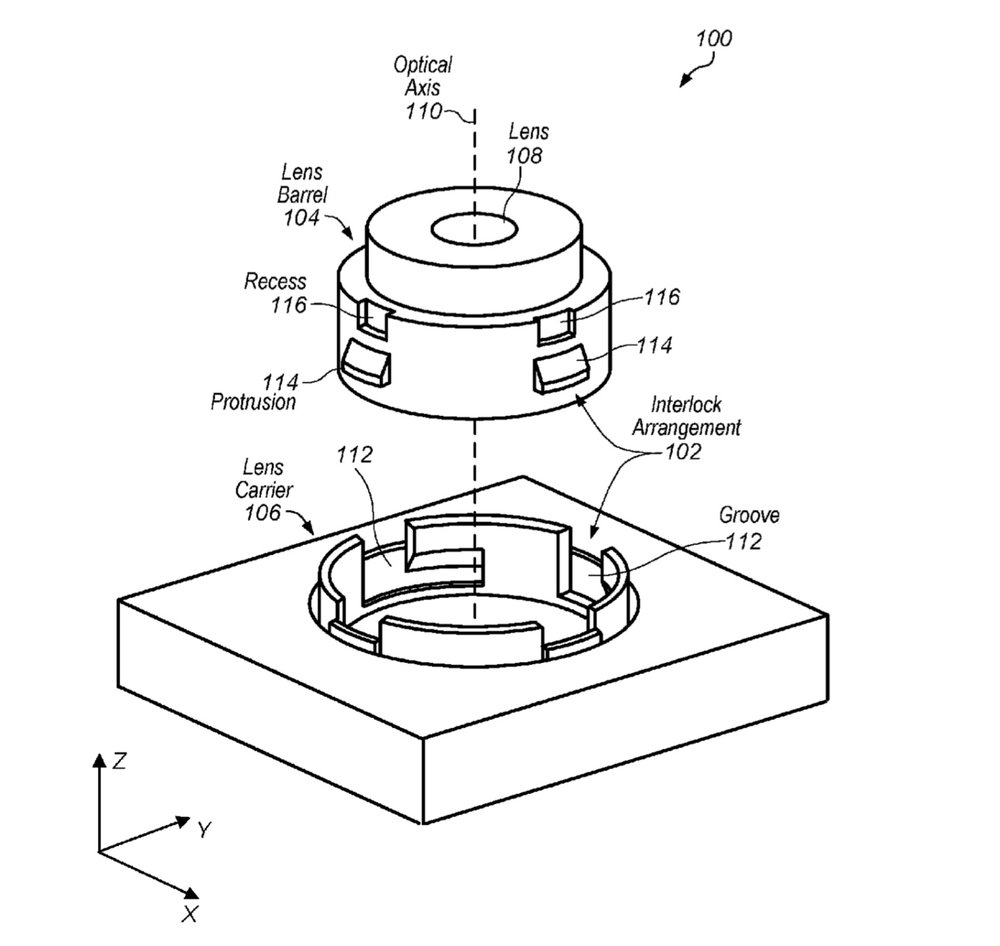 In the patent filing, Apple notes that the advent of small, mobile multipurpose devices such as smartphones and tablet or pad devices has resulted in a need for high-resolution, small form factor cameras for integration in the devices. Apple's idea is to include a lens barrel that's threaded so that it can be fastened to another camera component.
<!— code from sekindo - Appleworld.today In-Article - outstream —>

<!— code from sekindo —>
Patent number 20180364457 is for an imaging lens system that may include seven lens elements with refractive power, and may provide low F-numbers with wide field of view. The lens systems may, for example, provide a focal ratio of 1.85 or less, with full field of view of 75 degrees or more.
The lens systems may conform to a criterion for compactness. According to Apple, the lens system parameters and relationships may be selected at least in part to reduce, compensate, or correct for optical aberrations and lens artifacts and effects across the field of view.
Of course, Apple files for — and is granted — lots of patents by the U.S. Patent & Trademark Office. Many are for inventions that never see the light of day. However, you never can tell which ones will materialize in a real product.