Let the Apple Car rumors roll on. And let's start one for "Apple Chairs." Apple has been granted a patent (number 10,569,672) for an "adaptive tensile surface" that involves automobile seats and desk chairs.
In the patent data, the tech giant notes that automobile seats and office desk chairs are typically equipped with contoured seats. Some car seats provide seat positioning adjustments, lumbar support, or leg support extensions that are selectively engaged by a driver or passenger. Such features offer a more comfortable ride, especially on long trips, or, in the case of desk chairs, a more comfortable work environment.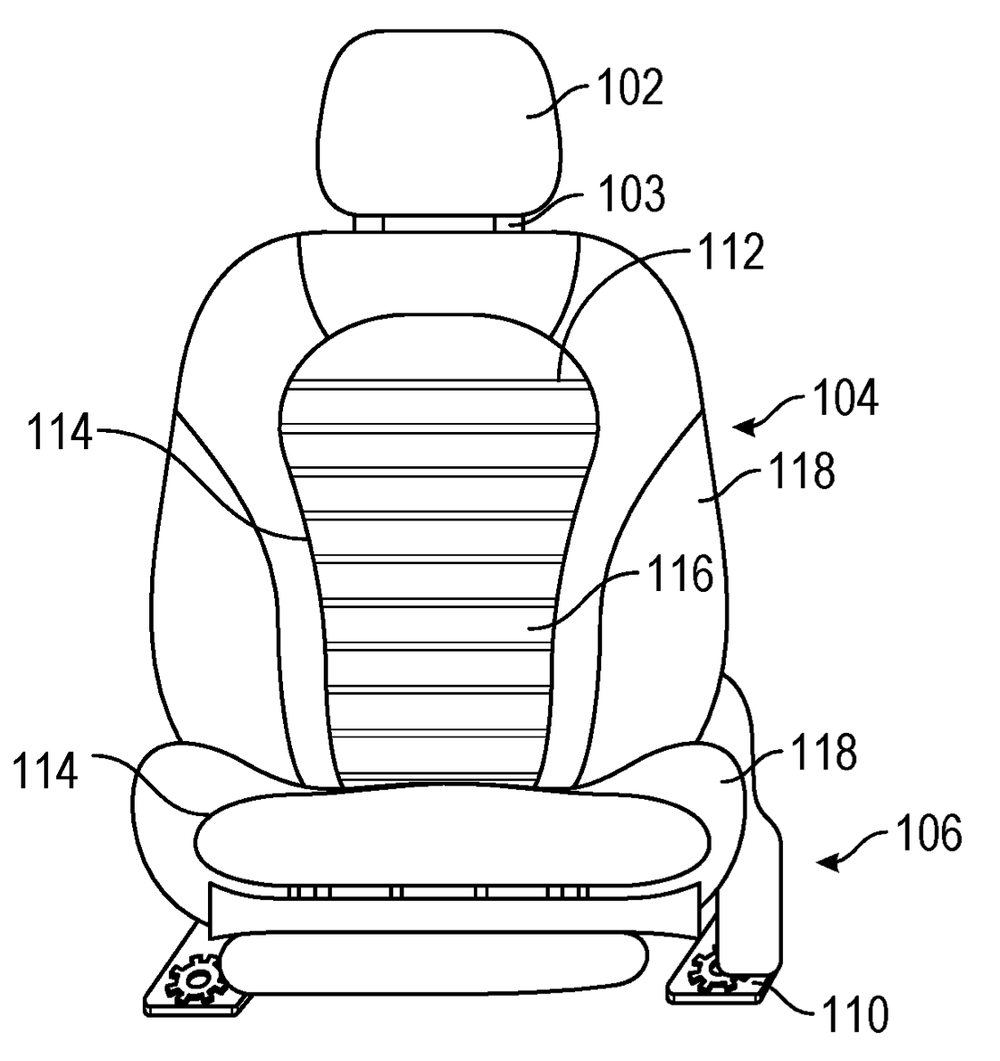 However, as Apple notes, over time, the trim (e.g., fabric) that covers the seat contours becomes worn, stretched out, or otherwise fatigued. Trim fatigue is especially problematic for car seats with bolsters because car seats are heavily used and passengers rub against the bolsters when entering and exiting the seat.
What's more, many car seats include leather trim, which has limited elasticity. Manufacturers often address the issues of trim fatigue dividing seats and seat backs into sections that are covered separately, stitched, or quilted, so as to reduce material strain. Apple thinks it has a better idea involving tensile surfaces.
Here's the summary of the invention: "An adaptive tensile control system includes a covering couple to a motorized retractor operable to release and retract the covering in response to control signals. An adaptive seat suspension includes a flexible suspension mat coupled to a motorized retractor operable to release and retract the flexible suspension mat in response to control signals.
"A method includes adapting the size of a support in a seat and adapting a covering overlying the support. A device includes an inflatable bolster within a seat having a covering. An apparatus includes a seat back and a seat that includes foam having a variable surface and a seamless covering."