Variety reports that Apple has purchased a coming-of-age drama entitled Hala at the Sundance Film Festival.
The film is from writer-director Minhal Baig and executive producer Jada Pinkett Smith. Variety says it's unclear if the company intends to send it straight to the iTunes store or roll the drama out in theaters.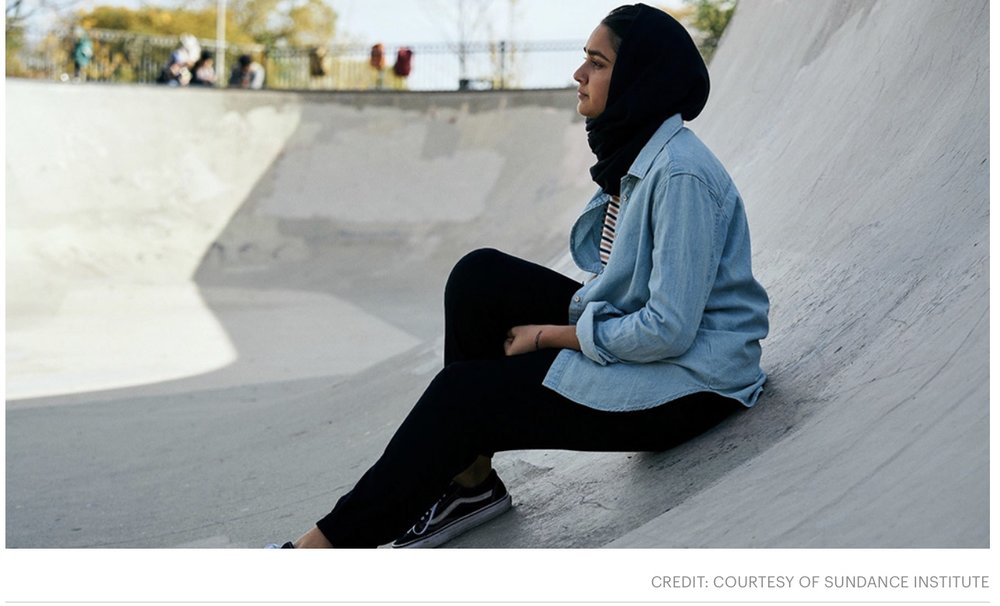 The article says the film centers on 17-year-old Hala, who's navigating the conflicting worlds of her traditional Muslim household and her modern high school. As she struggles with her identity, she uncovers a secret that threatens to destroy her nuclear family.
<!— code from sekindo - Appleworld.today In-Article - outstream —>

<!— code from sekindo —>
This is the latest addition to Apple's TV, movie deals. Upcoming original series and/or limited series from Apple include:
"Amazing Stores,"
"Are You Sleeping,"
"Home," "Little America,"
"See,"
An untitled Damien Chazelle drama,
an untitled Reese Witherspoon/Jennifer Anniston/Steve Carrell dramedy, "Dickinson" (a half-hour comedy starring Hailee Stenifeld),
an Ronald D. Moore science-fiction drama dubbed "For All Mankind,"
An untitled M. Night Shyamalan thriller series,
A TV series adaption of "Foundation," the Isaac Asimov science fiction novel trilogy,
The half-hour dramedy "Little Voices" from producers J.J. Abrams and Sara Bareilles,
"Little America" from the screenwriters (Emily V. Gordon and Kumail Nanjiani) of "The Big Sick" and producer/writer Lee Eisenberg,
A drama series about pre-teen investigative reporter Hilde Lysiak,
A TV series based on the "Time Bandits" movie,
An English-language adaptation of the French short-form series Canal+, "See," a world-building drama set in the future,
A series based on the bestselling 2017 novel "Pachinko,"
A half-hour scripted comedy from Rob McElhenney and Charlie Day, "Defending Jacob" starring Chris Evans,
A series produced by Anonymous Content and based on the New York Times article, "Losing Earth: The Decade We Almost Stopped Climate Change,"
An AAU basketball drama series dubbed Swagger from NBA superstar Kevin Durant,
"My Glory Was I Had Such Friends," a limited TV series for Apple. The one-hour limited drama stars and is executive produced by Jennifer Garner and executive produced by J.J. Abrams via his Bad Robot Productions banner. Based on the 2017 memoir of the same name by Amy Silverstein, "the story showcases the power of friendship and the resilience of the human spirit as it follows an extraordinary group of women who supported Silverstein as she waited for a second life-saving heart transplant."
Original series, specials, and shorts based on the "Peanuts" gang of characters created by Charles M. Schulz.