Apple argued in a Beijing court on Wednesday that its iPhone 6 and iPhone 6 Plus mobile designs don't copy a Chinese product and should be allowed to be sold on the Chinese mainland, reports China Daily.
In May the Beijing Intellectual Property Office halted sales of the iPhone 6 and iPhone 6 Plus, reasoning that the Apple smartphonesls infringed the design patent of a Chinese cell phone model produced by Shenzhen Baili Marketing Service Co. The iPhone was too similar to Shenzhen's 100C phone (pictured), according to the Beijing Intellectual Property Office.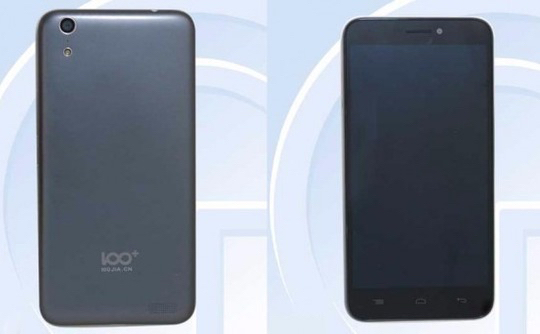 Yang Pu, Apple's attorney, said during the hearing at the Beijing Intellectual Property Court that the design of the iPhone 6 and iPhone 6 Plus has 13 differences compared with the 100C. "Average consumers can distinguish them easily," he said.
Interestingly, Shenzhen apparently is no longer operating. "[Parent company] Digione had collapsed, brought down by buggy products, mismanagement and fierce competition, according to former employees and investors," according to the Wall Street Journal. "Digione has been absent from China's mobile-phone market for at least a year and Baidu has accused it of squandering its investment."
The WSJ says calls to the company went unanswered. What's more, visits to three registered addresses for Shenzhen Baili Marketing Services found no offices — and the company's websites have been deleted.