Apple and Google seem to be taking over the Advanced Driver Assistance Systems (ADAS) market, according to the J.D. Power 2019 U.S. Tech Experience Index (TXI) Study.
More than half (69%) of respondents say they have Apple CarPlay and/or Android Auto in their vehicle, according to the research group. J.D. Power says this is starting to jeopardize future sales of the automakers' factory-installed navigation systems.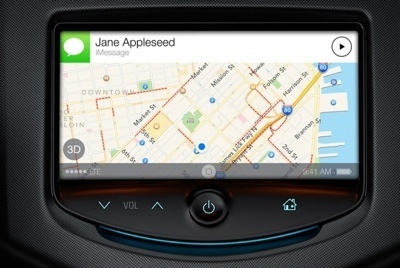 More than two-thirds (68%) of owners with Apple CarPlay and/or Android Auto want factory-installed navigation on their next vehicle, compared with 72% of those without Apple CarPlay or Android Auto. This is a significant future profit loss for the automakers, according to J.D. Power.
However, the research group often built-in apps aren't meeting users' expectations. The attribute for "ease of using built-in apps" is the lowest-performing attribute in the entertainment and connectivity category (7.63 on a 10-point scale) in the J.D. Power 2019 U.S. Tech Experience Index (TXI) Study.
Among the 29% of owners who have discontinued the use of built-in apps, 46% say they "do not need it" and 18% say they "have another device that performs the function better." Apps on external devices are a competitive threat, so it's imperative for automakers to ensure intuitiveness and ease of use.