Apple, eBay, Samsung, and Sprint have announced a joint agreement to purchase power from a new wind farm owned and developed by Apex Clean Energy. The transaction—spearheaded by Apple, the largest purchaser in the innovative small-load energy aggregation space—totals approximately 75 megawatts of clean energy, enough to power the equivalent of 20,000 homes.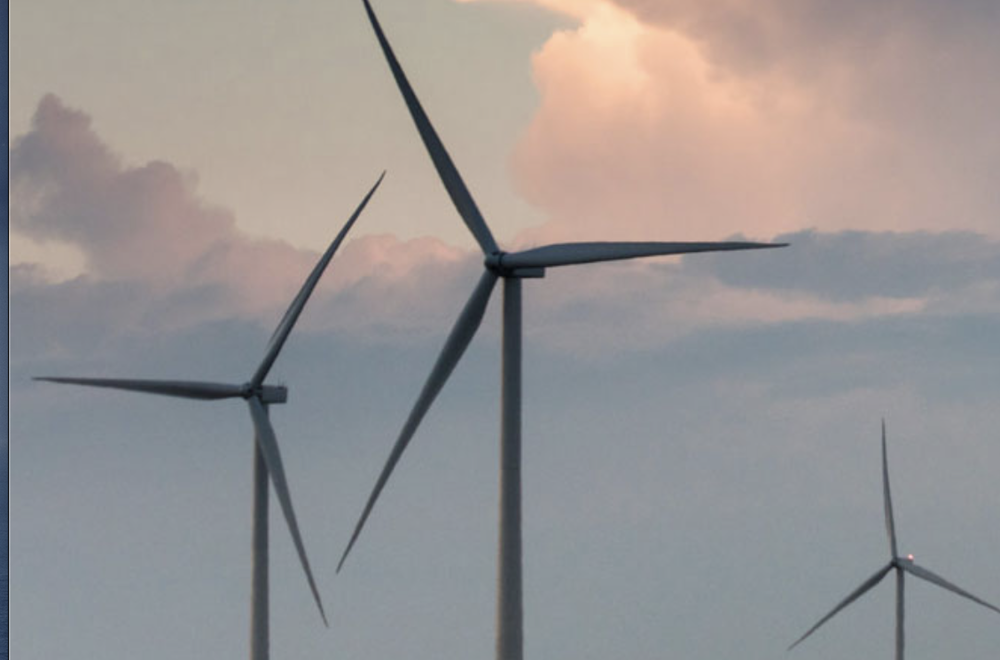 Mark Goodwin, president and CEO of Apex Clean Energy, says shared energy purchases such as this allow companies to pool their energy demands and collectively support the addition of large-scale renewable energy projects to the grid. Apple brought together other technology leaders dedicated to responsible business practices—eBay, Samsung, and Sprint—in the aggregation agreement, which will enable all participants to access cost-effective, low-carbon renewable energy from the new project. 3Degrees facilitated the agreement.
The full 500 MW White Mesa Wind project is expected to come online in 2021 in Crockett County, Texas.
"We're proud to be powering all of Apple's operations around the world with 100 percent renewable energy and driving the private sector to support the clean energy transition," says Lisa Jackson, Apple's vice president of environment, policy and social initiatives. "Businesses of all sizes and of varying energy needs can help bring new, renewable energy online. This collaborative agreement in Texas is a model we hope others will replicate."
Apex Clean Energy develops, constructs, and operates utility-scale wind and solar power facilities across North America. Goodwin says it has a "mission-driven team of more than 200 renewable energy experts" that use "a data-focused approach and an unrivaled portfolio of projects to create solutions for the world's most innovative and forward-thinking customers."