Universum Global, an employer branding company, has announced their 9th annual World's Most Attractive Employers (WMAE) results from over 290,000 business and engineering/IT students from the world's 12 largest economies. Apple ranks third on the list (in two categories).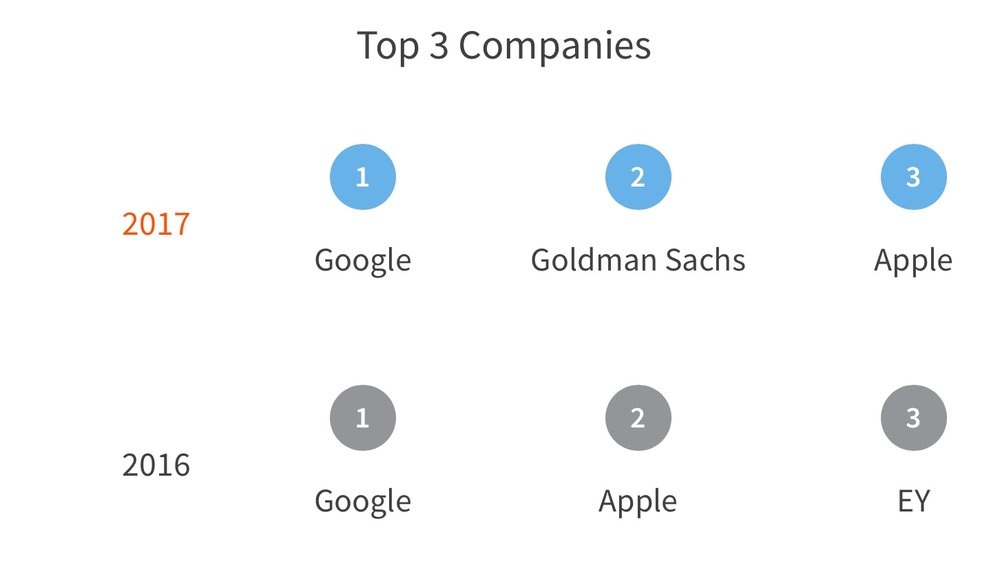 The Business Ranking Top 5 include: Google, Goldman Sachs, Apple (down from second place in 2016), Ernest & Young, and PriceWaterhouseCoopers. The Engineering/IT Rankings Top 5 are Google, Microsoft, Apple (the same position as last year), General Electric, and BMW.
The WMAE ranking recognizes global organizations implementing preferable employer attributes according to highly-talented students. This survey is the largest of its kind, delivering valuable insights to employers around the globe.