Apple is among several tech companies are fighting the European Union's so-called "Cookie Law," lobbying the organization for more refined laws that aim to strike a balance between user privacy and data collected by providers, according to AppleInsider.
The companies' filing states that a similar law, the General Data Protection Regulation (GDPR), should be the framework for "a comprehensive set of horizontal rules ensuring high levels of data protection" for citizens of the EU. The tech companies prefer the GDPR over expansion of the ePrivacy Directive.
"We believe that simplifying and streamlining regulation will benefit consumers by ensuring they are provided with a simple, consistent, and meaningful set of rules designed to protect their personal data," the industry group said in its statement. "At the same time, it will encourage innovation across the digital value chain and drive new growth and social opportunities. This is critical at a time when digital companies are striving to launch new innovative services and working to build a 5G Europe."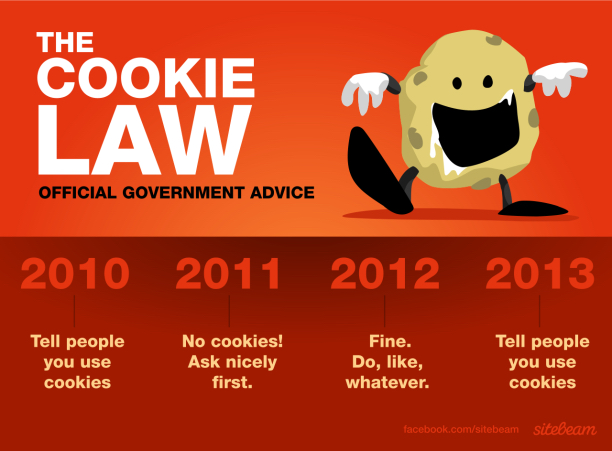 The Cookie Law is a piece of privacy legislation that requires websites to get consent from visitors to store or retrieve any information on a computer, smartphone or tablet. It was designed to protect online privacy, by making consumers aware of how information about them is collected and used online, and give them a choice to allow it or not.
It started as an EU Directive that was adopted by all EU countries in May 2011. The Directive gave individuals rights to refuse the use of cookies that reduce their online privacy. (Cookies are a kind of short term memory for the web. They are stored in your browser and enable a site to 'remember' little bits of information between pages or visits.)
Each country then updated its own laws to comply. In the UK this meant an update to the Privacy and Electronic Communications Regulations.
The tech coalition has united hardware manufacturers (including Apple), telco operators (including BT, Telefonica, Orange, T-Mobile, TalkTalk, Vodafone, and Three), online service providers (such as Netflix, Fastnet, eBay, Facebook, Foursquare, Google, Linkedin, Dropbox, Amazon, and Paypal), and online publishers. The group wants the European Commission to get rid of any overlapping provisions with the GDPR, and to move any other regulatory requirements of the ePrivacy Directive to "more appropriate legal instruments," such as consumer protection rules under the Telecoms Framework.
---
Gemini 2 – Eliminate duplicates and free up space on your Mac