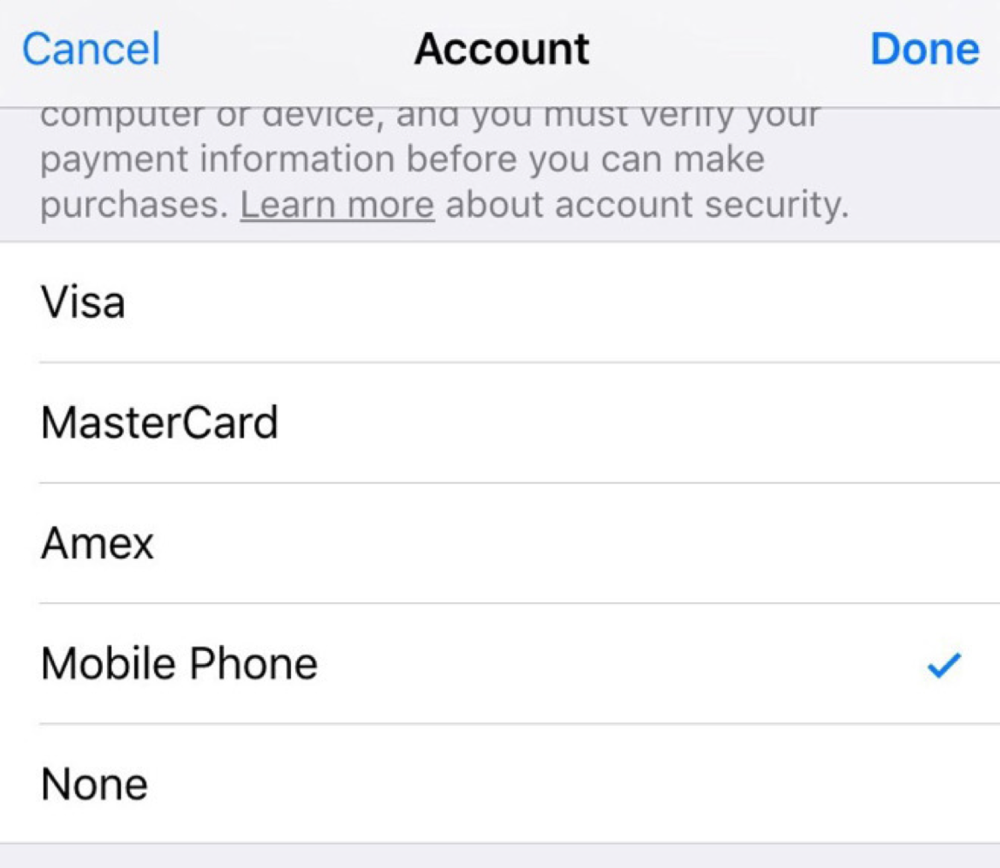 Apple users in Denmark, Hong Kong and Sweden can now pay for Apple Music, iTunes and other Apple services on their phone bill instead of using debit or credit cards. Apple updated its support documents to show support for carrier billing for customers of 3 in all of the new markets, as well as with SmarTone in Hong Kong and Telenor Sverige AB in Sweden.
With the addition of these three markets to the list, there are now 17 countries and 29 mobile phone networks that support carrier billing. While such countries as France, Germany, Italy and Japan are on that list, the United States, Canada and the United Kingdom are not.
Setting up carrier billing is quite simple. Users select "Mobile Phone" as the payment method in the Payment Information section of the Account Settings menu on their iPhone, iPad or iPod touch. Verifying the mobile phone number is then done by tapping "Use this Mobile Number" on an iPhone or using a texted single-use code number on another device by tapping "Use a Different Mobile Number".
Carrier billing can also be set up within the iTunes app on a Mac or Windows PC. Just sign in with an Apple ID, then click "View My Account" under the Account menu. On the Apple ID Summary, an Edit link makes it possible for users to select a different payment type, verified by the one-time code method with a smartphone.