Apple World Today is happy to provide its readers with notification of significant App Store updates and notable new apps on a regular basis.
Updates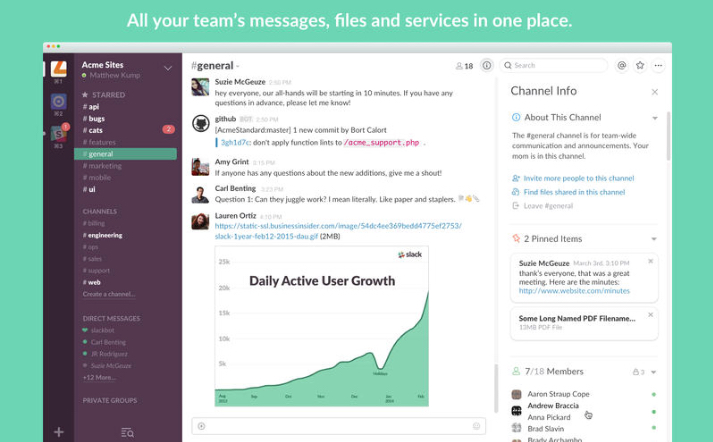 O happy day: We no longer send you packing to your web browser to download files. It all happens right within Slack.
We added support for the slack:// URL scheme. Look to https://api.slack.com for upcoming documentation on all the nifty things it'll let you do.
Laid the foundation for some soon-to-be-announced features. They're very nice. Can't wait to see your reactions when you find out what they are.
It's a tiny thing but our About box now shows the build number as well as the app version. Should you need to contact us for support, it'll help us help you. And that makes us happy.
and more…
Reflector Director (iOS) version 2.0.1
Added support for Cast frame selection in Reflector Director
Added support to remotely start and stop recordings in Reflector 2 from Reflector Director
Added "swipe to remove" gesture for removing recent devices (note: unpairing must first occur in Reflector 2 preferences)
Audio-only devices now appear in Reflector Director
and more…
Pixelmator (OS X) version 3.3.2
This update includes support for the new Photos app and the new Force Touch trackpad. It redefines the performance of Pixelmator's awesome Repair tool, and contains other improvements and bug fixes.
Now you can quickly access your Photos library right from the Photo Browser in Pixelmator.
Paint with pressure sensitivity using the Force Touch trackpad on the new MacBook and MacBook Pro.
Wipe away unwanted elements from your photos up to five times faster with the enhanced Repair tool.
The Today widget has been greatly improved, and now features an advanced scientific mode and full keyboard support.
Various fixes and enhancements to the main app.
PCalc Lite (iOS/watchOS) version 3.4.1
Added support for dictating numbers and simple calculations into the Apple Watch app – just tap the display.
Added an ellipsis to the tip calculator on the Apple Watch app, to better hint that tapping the result will cycle through different values.
You can now paste simple calculations into PCalc.
Fixed a problem with the button layout of the Apple Watch app when bold text was switched on in the watch settings.
Fixed a problem with copying from the tape in a custom layout.
Noiseless (OS X) version 1.0.2
Thank you for choosing Noiseless – the world's most advanced app to remove digital noise and make your pictures look their best. We keep improving Noiseless for your most excellent experience. Here's what's new:
Improved noise reduction speed – 20% faster.
German and French localizations added.
Fixed bug with color/dark elements on images that appeared on some Macs.
Social media sharing improved.
Improved Macphun App Center – faster export to other Macphun apps.
Other bug fixes and performance improvements.
Notable New Apps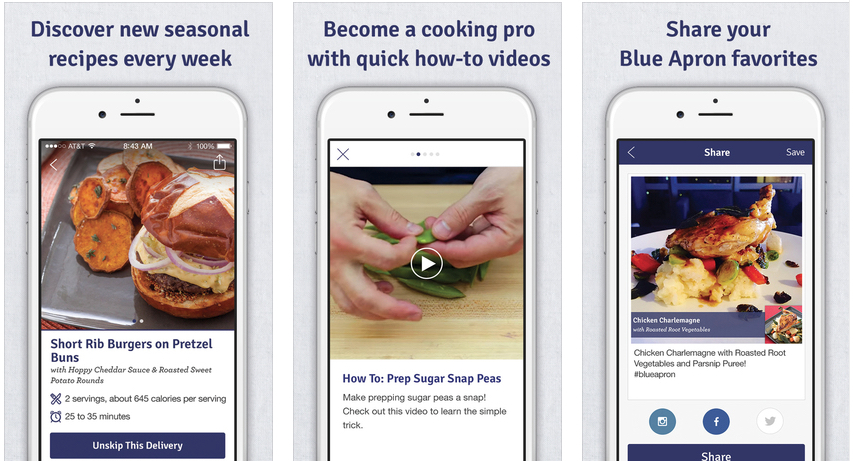 Introducing the Blue Apron app for iPhone! This app features Blue Apron's simple, seasonal recipes with integrated how-to videos, cooking tips, information about our specialty ingredients, and the stories of our farmers and suppliers. You can browse or search our entire recipe collection, and save your favorites to your personal recipe box. When you've finished cooking, use our camera with food filters and special effects to take photos of your dish to share with friends. If you're a Blue Apron customer, you can customize your menu each week and manage your Blue Apron deliveries right from the app.
Coda for iOS (formerly Diet Coda)
An incredible, powerful, and portable text editor — that does a lot.
A stunningly full-featured text editor
Works on both the iPhone or iPad
Editor features Clips, Find & Replace (with placeholder!), Context Keys, Super Loupe, much more.
Syntax highlighting for Apache, C, CSS, Diff, Go, Haml, HTML, INI, Java, JavaScript, LESS, Lua, Markdown, Perl, PHP, Python, Ruby, Sass, Scheme, Shell, SQL, Swift, XML and YAML
Local or Remote file management
Remote protocols include FTP, WebDAV, Amazon S3, DreamObjects, and FTP (Plain, TLS, SSL) support
Preview
Air Preview for use with Coda for Mac
Playgrounds
SSH Terminal
Much more!