Apple has filed for another patent (number 2020026352) that hints at smart gloves (which I like to call "iGloves") that could be used with, among other things, an augmented reality headset (the rumored "Apple Glasses"). It's for "computer systems with finger devices."
In the patent filing, Apple notes that electronic devices such as computers can be controlled using computer mice and other input accessories. In virtual reality systems, force-feedback gloves can be used to control virtual objects.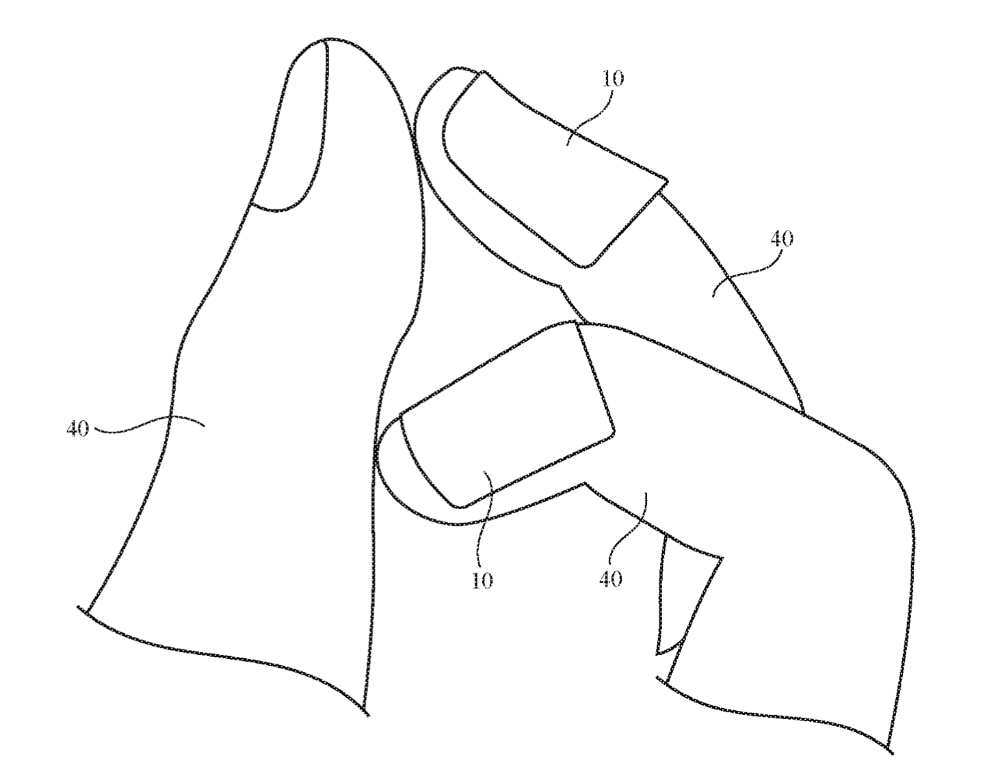 Smartphones may have touch screen displays and vibrators that are used to create haptic feedback in response to touch input. However, Apple says that devices such as these "may not be convenient for a user, may be cumbersome or uncomfortable, or may provide inadequate feedback." The tech giant thinks it can do better.
Here's the summary of the invention: "A system may include finger devices. A touch sensor may be mounted in a finger device housing to gather input from an external object as the object moves along an exterior surface of the housing. The touch sensor may include capacitive sensor electrodes. Sensors such as force sensors, ultrasonic sensors, inertial measurement units, optical sensors, and other components may be used in gathering finger input from a user. 
"Finger input from a user may be used to manipulate virtual objects in a mixed reality or virtual reality environment while a haptic output device in a finger device provides associated haptic output. A user may interact with real-world objects while computer-generated content is overlaid over some or all of the objects. Object rotations and other movements may be converted into input for a mixed reality or virtual reality system using force measurements or other sensors measurements made with the finger devices."
In February 2029, Apple filed for a patent that  involves the use of "smart gloves" or at least a finger device of some sort. That patent filing was dubbed "systems for modifying finger sensations during finger press input events."