In a note to investors — as noted by AppleInsider — Guggenheim analyst Robert Cihra says Apple's "other products" category is poised to become the company's fastest growing segment.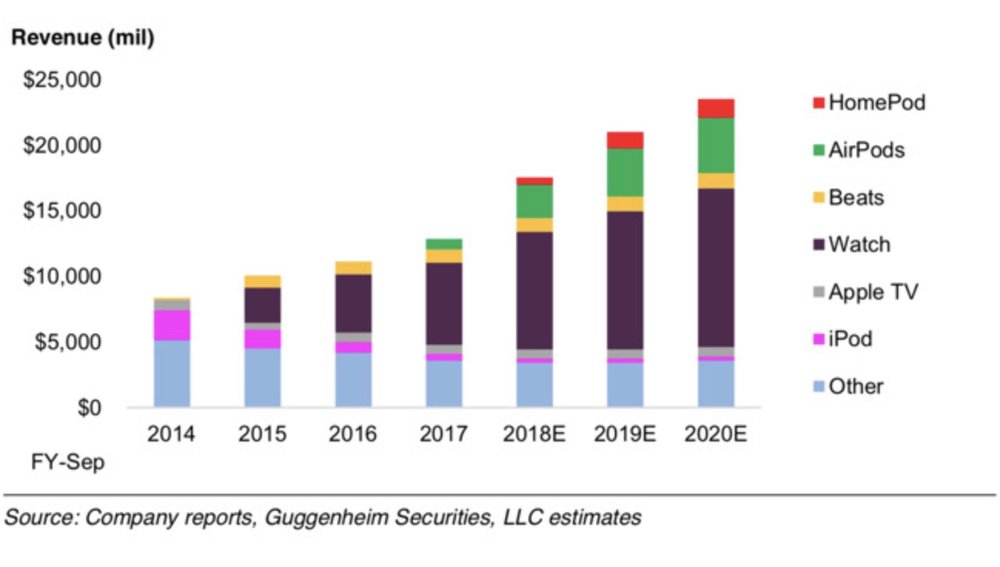 The segment includes the Apple Watch, HomePod, Apple Watch, Beats products, the iPod mini, and other products. Apple's "other products" brought in $11 billion in revenue in calendar year 2016. Cihra sees the number doubling by calendar year 2019 to $22 billion. He predicts sales will push the "other products" category to $19 billion, or 7% of Apple's total revenue. In addition, he sees it being Apple's fastest growing segment, posting 34% year-over-year improvement.
The analyst thinks Apple will ship 22 million Apple Watches this year, representing 26% year-over-year growth and earning $9.5 billion, or 3.6% of the company's total revenue. Cihra thinks the tech giant will sell 23 million AirPods this year for revenue of $3 billion. Concerning the HomePod, he estimates sales of more than three million and revenue of nearly $1 billion.