Apple hasn't even announced an "iPhone 7" yet, but that hasn't stopped the design and branding folks at Brikk from promoting a "Lux iPhone 7" line that will include the "most opulent iPhone the world has ever seen."
Brick says the Lux iPhone 7 will be available in three new collections: Standard, Deluxe and Bespoke. They say the Lux iPhone 7 will feature multiple models such as the Lux iPhone 7, Lux iPhone 7 Plus and Lux iPhone 7 Pro. They also say that 256GB of storage will be standard, as well as 3GB of RAM, a new A10 processor and "extremely fine detail camera equipment including the dual camera on Pro models." Call me a skeptic, but I think Brikk is playing the odds here since Apple hasn't announced any specs for its next smartphone.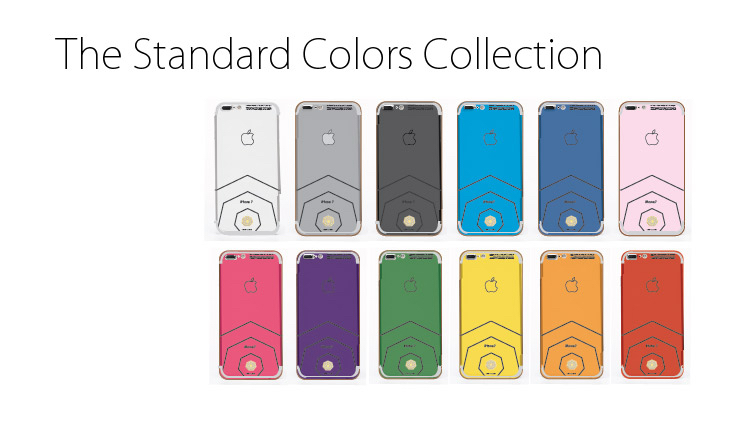 But let's just go with it. Here is the company's description of its Lux iPhone 7 line-up: The Standard Collection includes 10 different color options with multiple diamond logo choices. Scratch resistant matte or glossy finishes are available on the Standard Collection.
"The Deluxe Collection features features in 24 carat yellow gold, 18 carat pink gold and 950 platinum options with special Heptagon shaped designs engraved on the back of the phone as well as hand laid French enamel colors. The Deluxe Single, Deluxe Double and Deluxe Triple offer customized designs, diamond weights and beautiful enamel accents.
"The super premium Bespoke Collection are fully customized designs between the client and head Brikk designer and founder Cyrus Blacksmith. These opulent phones are hand delivered by Cyrus to the client and unveiled in a special ceremony. The Bespoke Collection Lux iPhone 7 is truly a museum exhibit level piece for future generations to see the opulence used by power circles in the world with up to 60 carats of diamonds.
"The Lux line stands out in that it is plated with 5.0 microns of gold or platinum which is certified per phone using laser and x-ray testing equipment. The actual device is disassembled, hand polished, prepared and then plated with five layers of various metals and two layers of either 24 carat yellow gold, 18k pink gold or 950 platinum. It is then reassembled and tested before being ready to ship to exclusive clients. The diamond versions have diamonds (color DE and clarity VVS) set with a microscope in a custom machined bezel in the shape of Brikk's heptagon logo."
Prices range from $4,295 for the standard models to over $1,200,000 for Imperial Editions in the Bespoke Collection. You can pre-order them now, but a deposit is required. Even if you have over $4,000 to spend on a smartphone, I'd advise you to wait about ordering any "iPhone 7" upgrade until Apple actually releases the next gen smartphone.
---