The folks at AMPware has launched the US$89 AMPware case, a patent-pending charge case that has a crank (yep, a crank) located on the back of the case that folds out and can be turned to generate enough power for one hour of normal use from five minutes of cranking.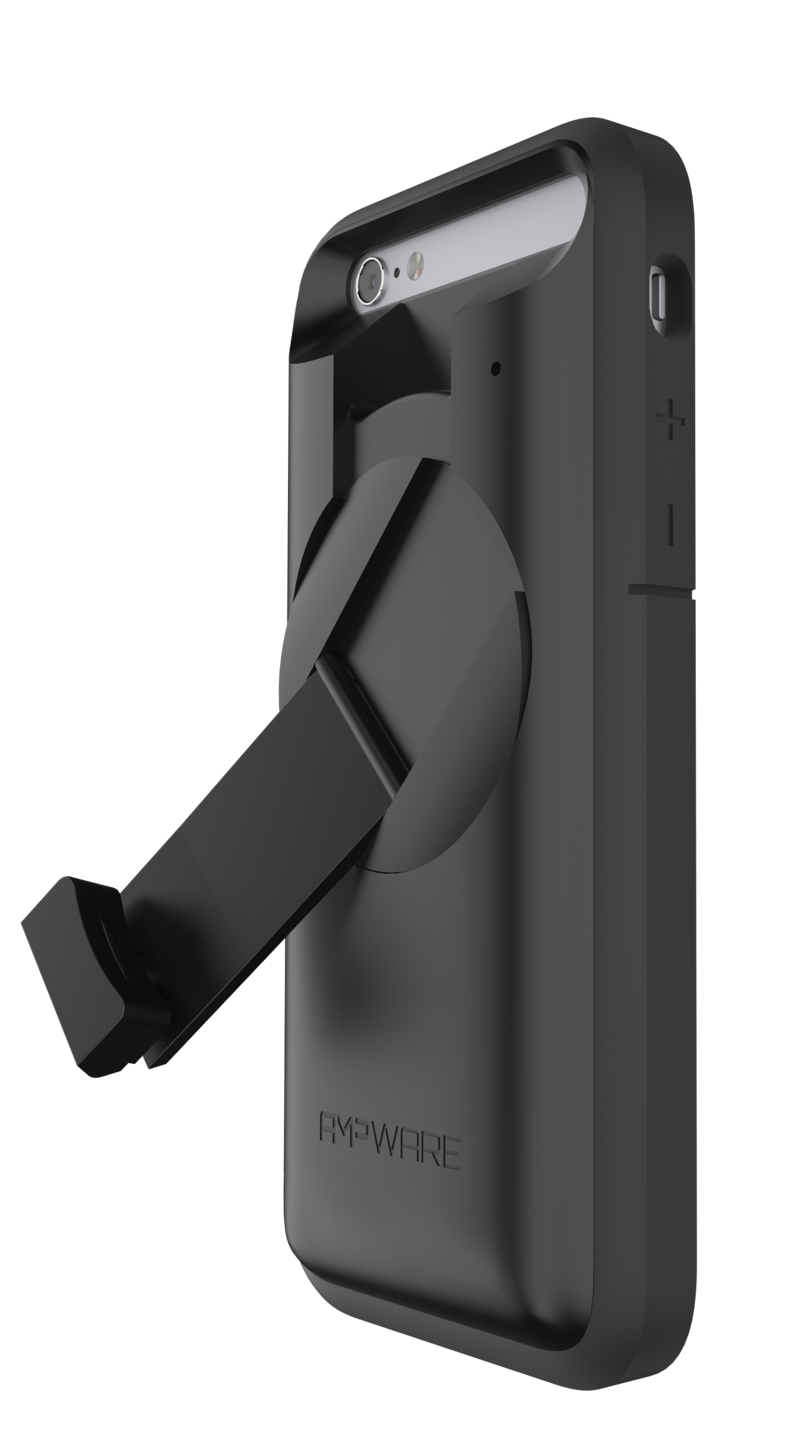 As an additional bonus, the crank also doubles as a kickstand while watching videos. Its creators claims that an AMPware case creates more power than solar cases and can be conveniently used whenever and wherever there isn't an accessible outlet or charger available
The AMPware case is currently available for the iPhone 6/6S and comes in either "shadow" or "sport" color options. An iPhone 7/7 Plus version is in the works. It features a 1000 mAh max output, mini 8-pin connector that's replaceable and a rubberized knob that telescopes outward for a better grip. The case is made out of a polycarbonate shell and polyurethane rubberized bumper for drop protection.