If my iPhone rings and I see a number that I don't recognize, I don't answer. My theory is that anyone who knows me and wants to talk with me with leave a message. This theory has yet to be proven wrong.
Apparently, lots of other folks feel the same way. Hiya, which specializes in nuisance and scam call protection, that released findings showing that as robocalls continue to rise, Americans are using their mobile phones less and less to make and receive calls.
According to Hiya's analysis, spam calls grew to 25.3 billion in the first half of 2019, up 128% compared to the same period last year, and nearly reaching the 26.3 billion robocalls Americans received in all of 2018. The average number of spam calls a consumer receives has more than doubled in the last six months, up to 16 per month compared to seven at the end of last year.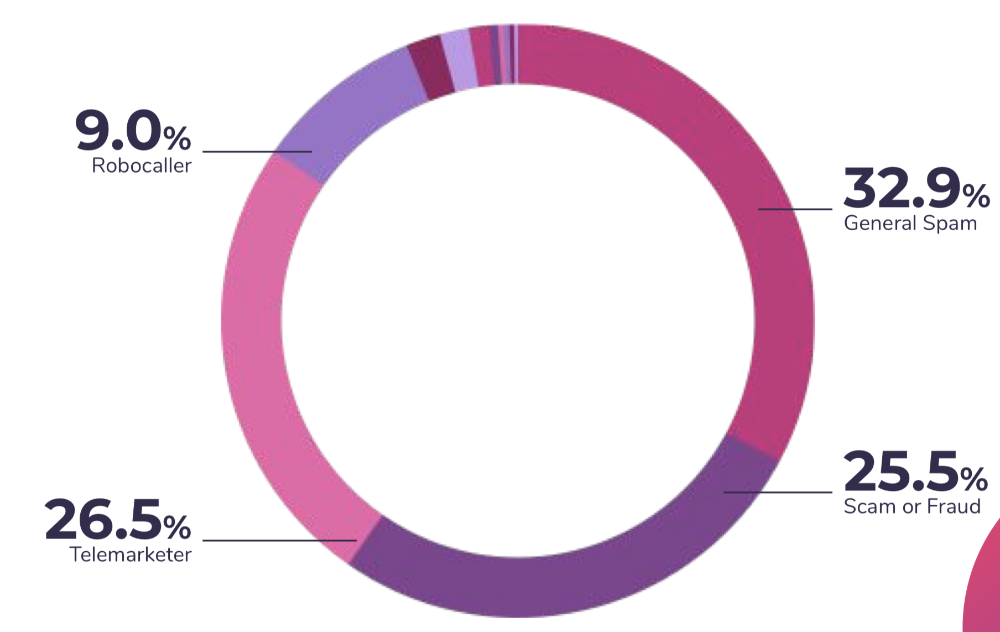 Simultaneously, the number of calls being picked up has dropped to less than one in two (48%), a four percent decline since Hiya initially released the State of the Phone Call report in January. The number of calls Americans make is being impacted as well. On average, people make and receive a total of 178 calls per month, a 17% decrease since the beginning of the year.
"It should come as no surprise that the pervasiveness of spam calls is having an impact on how Americans use their phones. Now less than one in two phone calls is answered," says Hiya CEO Alex Algard. "At the same time, there's been a significant increase in pick up rate for calls that are identified as legitimate businesses. This shows that trust in who is on the other end of the phone is absolutely paramount to consumers these days."
Over the first half of the year, Hiya found that 69% of calls identified as a legitimate business were picked up by consumers, a 16% increase from the beginning of the year. Calls from businesses to consumers have also nearly doubled in duration, lasting an average of 2 minutes and 53 seconds, up from 54 seconds in January.
While robocalls have made people wary of answering their phones, it's still the preferred form of communication for many industries, from healthcare to financial services to education, which underscores the importance of accurately identifying both unwanted and wanted calls, according to Hiya.