A new Apple support document covering eGPU usage with macOS external graphics card usage notes, at last, compatibility with AMD's Radeon RX 560 — via Sonnet's Radeon RX 560 eGFX Breakaway Puck.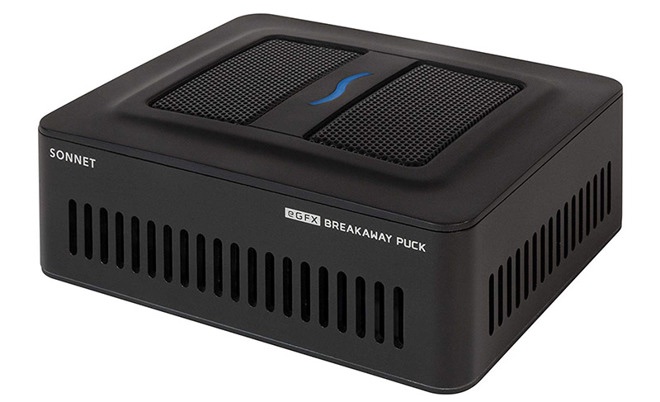 Starting with macOS Mojave 10.14, you can turn on Prefer External GPU in a specific app's Get Info panel in the Finder. This option lets the eGPU accelerate apps on any display connected to the Mac—including displays built in to iMac, iMac Pro, MacBook Air, and MacBook Pro.
<!— code from sekindo - Appleworld.today In-Article - outstream —>

<!— code from sekindo —>
The Sonnet Radeon RX 560 eGFX Breakaway Puck is a standalone device currently selling for $399 at Amazon. It measures 6 x 5.1 x 2 inches and connects an AMD Radeon 560 GPU to your eGFX-compatible computer with Thunderbolt 3 ports.