Alba: A Wildlife Adventure is the latest addition to Apple Arcade, Apple's US$4.99/month or $49.99/year game streaming service that has over 130 games,. It's available for the the iPhone, iPad, Apple TV, and Mac. It's also available as part of the Apple One bundle.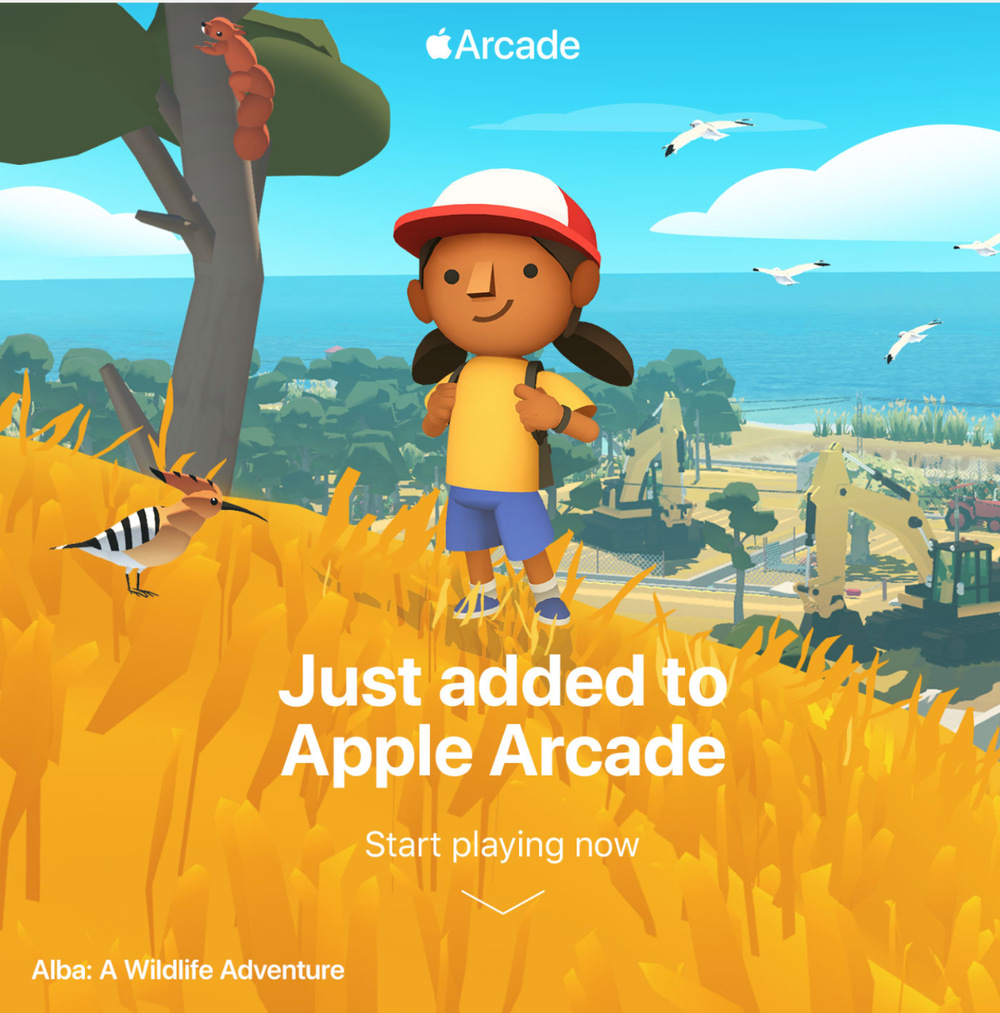 Here's how the game is described: Join Alba as she visits her grandparents on a Mediterranean island. She is ready for a peaceful summer of wildlife exploration with her friend Ines, but when she sees an animal in danger, she realises she needs to do something about it!
This is truly a Mediterranean paradise if you ignore all the litter! From the idyllic beaches to the ancient castle overlooking the town a whole island is ready to be explored. With Ines and your grandfather – who is a total bird nerd – by your side, you can start the movement to save the island. Maybe even the world after that.
– Handcrafted visuals. Every little corner of the island has been looked after with great detail. Trust me, it took us a while to make it
– Join Alba and Ines to found the AIWRL (really rolls off the tongue doesn't it?), an organisation that can save the island
– You will need to gather a bunch of volunteers and the town is full of good people. Help them out and convince them to join you
– There are animals everywhere, can you find all the species?
Alba: A Wildlife Adventure is a single player game for ages 4 and up and has controller support.