By Laura Darnell
AIRTIME PRO Truly Wireless Earbuds, the latest offering in the IFROGZ wireless family features a low-profile charging case, and lets users enjoy audio streaming and hands-free calling free from wires. The battery life on these wireless headphones is indeed good. I like the fact that the extra charge in the case can allow them to last all day (about 20 hours). One downside is that as the battery starts to die, the headphones make a really loud noise.  
I fell asleep with them in on night (which tells you how comfortable they are), and was scared to death by the "warning noise" when the battery almost died. That said, the AIRTIME PROs were easy to pair and connect to phone calls really well. However, f you're a fan of music, the quality of bass is not as good as some other headphones I've tried.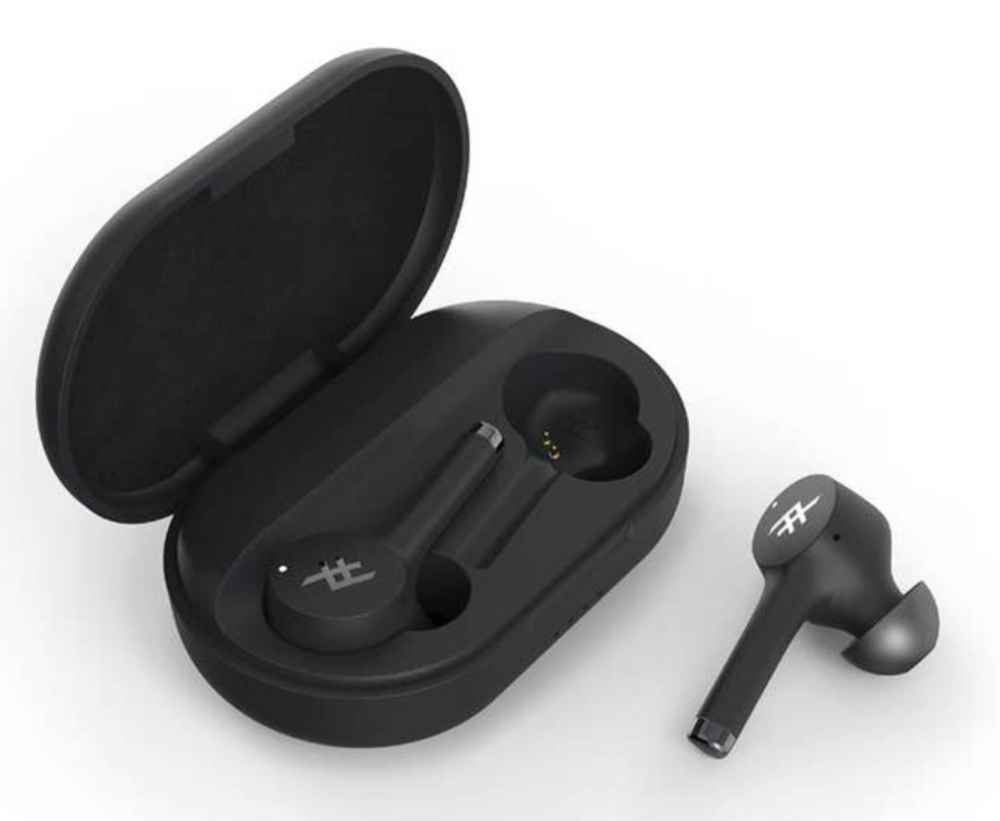 What's more, the "button" on the side was not easy to use and I found myself accidentally starting and stopping music when I didn't want to. I would place my fingers too close to the headphones, which seem to work by grounding rather than pressing an actual button. 
The different size of earbud replacements make the AIRTME PROs suitable for almost everyone in our family; however, I don't feel they fit snugly enough to go running with them. If the earbud tips get worn out, lost, or damaged, IFROGZ will replace them no questions asked, which is a nice plus. 
Finally, the case is one of the more portable sizes. It fits in the pocket of a pair of jeans just fine.  My favorite feature of this set was the magnet close of the case. It made it super easy to open (even with finger nails I'm trying to protect), but also stayed closed really well. Speaking of the case, it is not intuitive which way the earbuds should be put in. That may be a minor detail, but it was enough to throw me off.
Apple World Today Rating (out of 5 stars): ★★★