The minute it was announced that Apple's AirPods went on sale, I went to the Apple online store and ordered a pair. They arrived on Tuesday, Dec. 20, so I've been using them for three days. Overall, I really like them, though they do fall out of my ears when I run.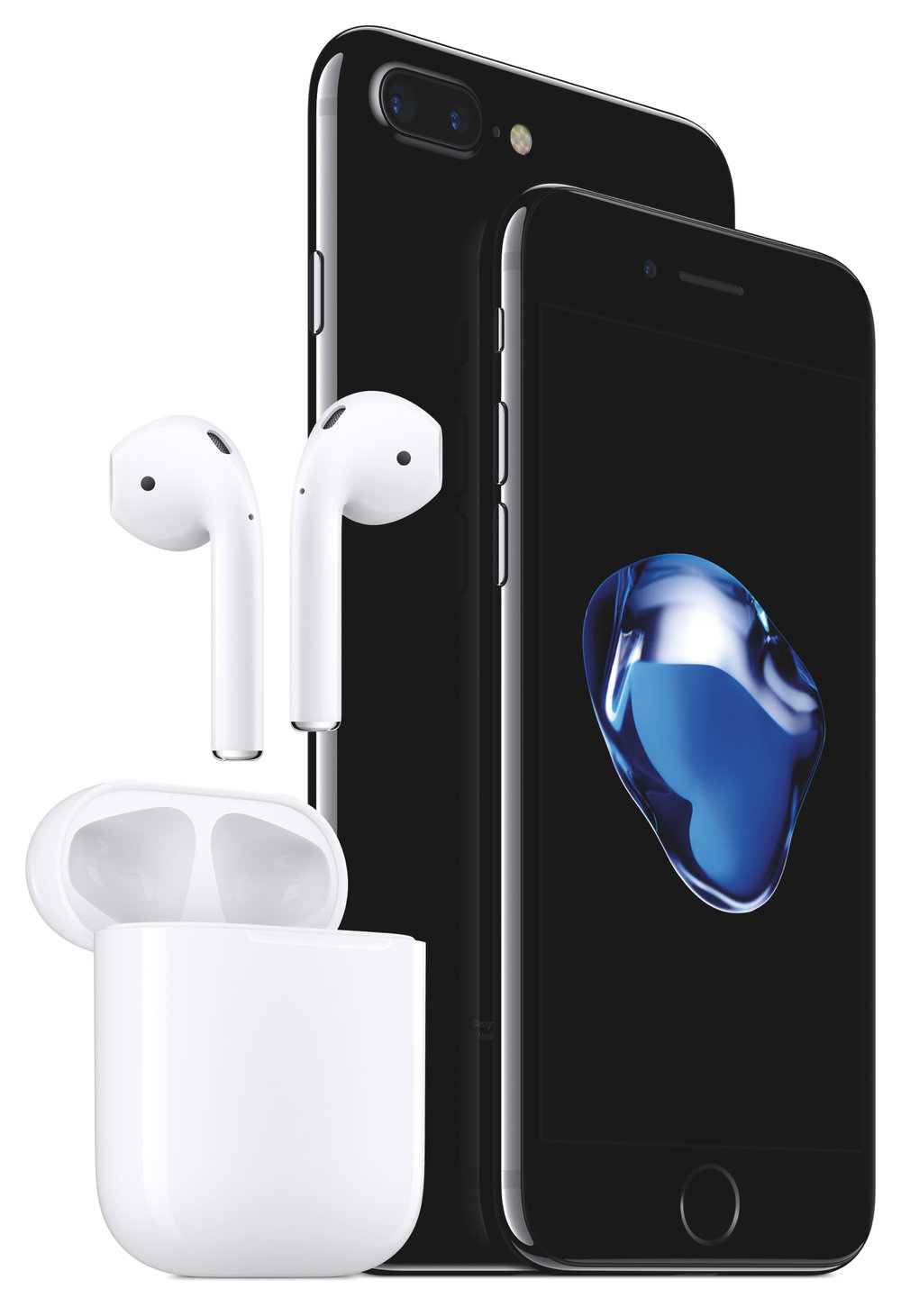 I know that Tim Cook and others have said the AirPods stay in place while running; however, twice I've gone for a run with the wireless earphones and twice they began to slip out less than a mile into my six-mile run. I could have securely pushed 'em back in repeatedly during my jaunt, but there's no way I'm taking a chance on losing a $159 product.
However, during brisk walks, they stay in place just fine. So here's what I recommend: use them with your Apple devices while walking, working, or lounging and get a $9.99 Spigen AirPods Strap (shown below) to keep them from getting lost while running.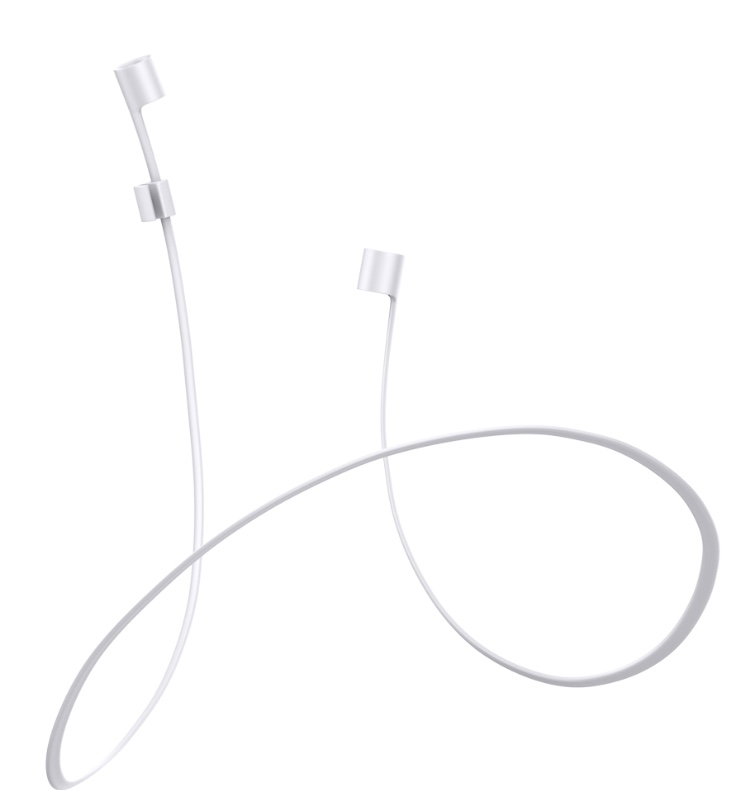 Other than this, I found a lot to love with the AirPods. They're as easy as possible to use. Once set up, you can listen to music (or movies, TV shows, or podcasts) and use Siri. The AirPods come in a magnificent charging case. Flip open the case (which is small enough to slip into your pocket), hold it close to your iPhone, and the AirPods pair instantly. They're then immediately available to use with your iPad, iPod touch, and Apple Watch, as well as any devices signed into your iCloud account. Well, almost any. More on that in a sec.
There are no switches or buttons. None. Nada. This means, for better or worse, you have to use Siri increase or decrease volume, skip to the next track in a playlist or an album, etc.
AirPods work just fine with Macs, though you will have to select them from the Sound output menu. They don't immediately disengage from a nearby iOS device and "jump" to your Mac. (The wireless ear pods require Apple devices running iOS 10, watchOS 3 or macOS Sierra.)
Advanced sensors know when you're listening and automatically play and pause your music when you remove the AirPods. That's another wonderfully convenient feature.
You can double-tap either AirPod to use Siri. But you'll have to use some serious taps; light touches won't cut it. You can use Siri to select and control your music, change the volume, check your battery life or perform any other Siri task. The personal digital assistant can control Apple Music and your own music collection stored in Apple's Music app. However, Apple hasn't provided Siri control to third-party music apps, so Spotify and Pandora users are out of luck.
An additional accelerometer in each AirPod detects when you're speaking, enabling a pair of beam-forming microphones to focus on the sound of your voice, filtering out external noise.
As for sound quality, the AirPods offer solid audio, especially considering their diminutive size. Bass is surprisingly strong, and overall sound is full, detailed and crisp.
The AirPods have a strong, consistent Bluetooth signal. With them paired with my iPhone, I've roamed from my office to the upstairs bedroom and out to the sunroom and had a clean, clear connection the entire time.
Apple says the AirPods deliver an "industry-leading" five hours of listening time on one charge. I've found that to be true. The charging case holds multiple additional charges for more than 24 hours of listening time. And if you need a quick charge, 15 minutes in the case gives you three hours of listening time. To check the battery, hold the AirPods next to your iPhone or ask Siri "How's the battery on my AirPods?"
A side note: Twelve South's HiRise 2 (shown below) — of which I'm a big fan — will charge your AirPods. Simply remove the back support post and pop the charging case right on top.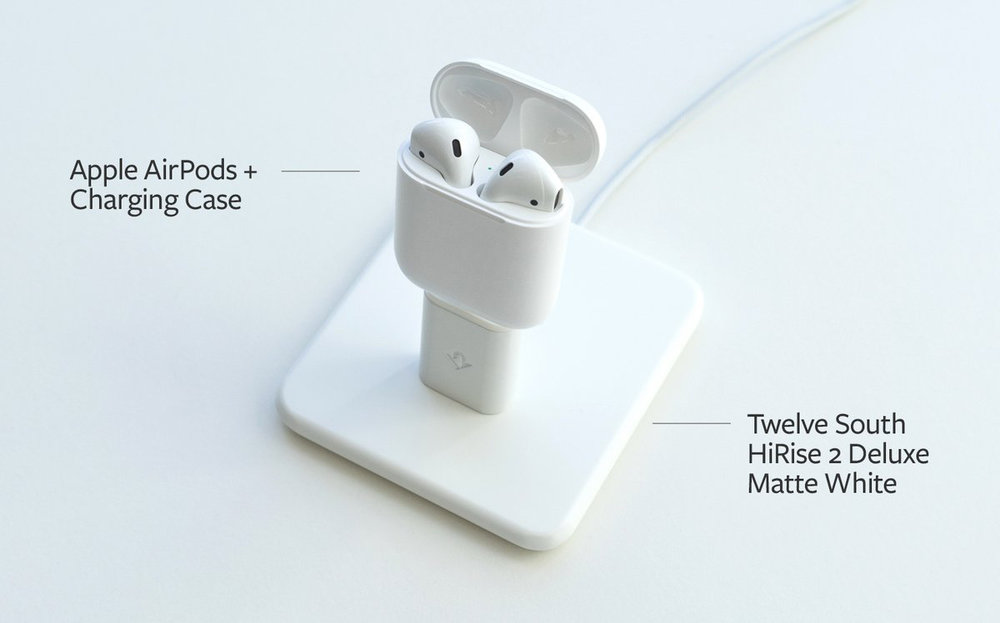 I found the AirPods to be comfortable, though I wouldn't want to wear 'em for hours on end. The comfort level will vary a lot from person to person. Also, when the buds connect to a device, they make a "bonk" sound that may annoy some folks.
The microphone on the AirPods is fine for phone calls and using Siri. For other uses, it's mediocre. I used the mic to make a Voice Memo, but it came out slightly distorted and "tinny."
Despite some flaws, the AirPods are one of the cleverest products Apple has produced this year. They're a great iOS/macOS/watchOS accessory and show that the Cupertino, California-based company still has some innovative juice left.