When many iPhone and iPad users think about Apple's AirPlay, they think about streaming video being sent from their mobile device to an Apple TV. AirPlay can be used for a lot more than just this single use case thanks to 5KPlayer, a powerful Mac and Windows app that turns your computer into an AirPlay "receiver".
How 5KPlayer Works with AirPlay
Rather than using a standalone device like an Apple TV box to receive a stream from your iPhone, 5KPlayer turns your Mac or Windows PC into an AirPlay target so you can easily mirror your iPhone, iPad or iPod touch to your personal computer.
Just download 5KPlayer for free, double-click the 5KPlayer.dmg file once the download is complete, and drag the 5KPlayer icon to the Applications folder. After that quick installation, launch the app and you'll see the clean and welcoming user interface: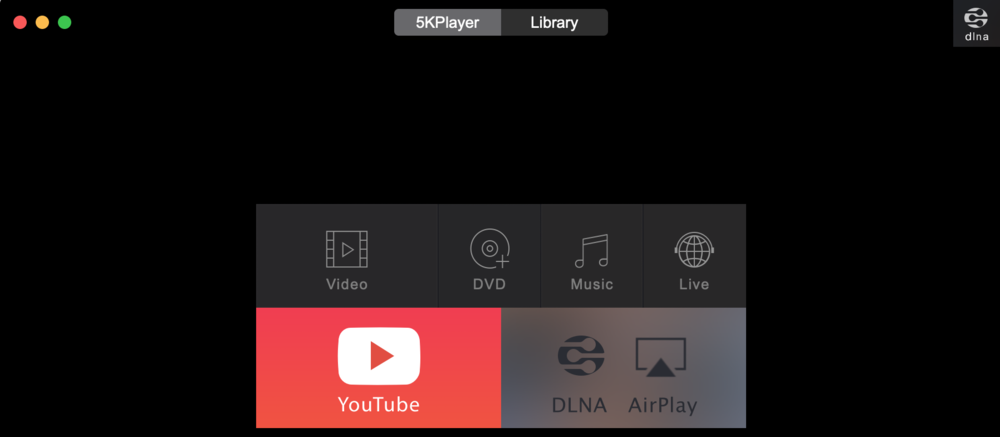 At this point, you're ready to start beaming music or mirror video from your iPhone or iPad to your Mac. Click the DLNA / AirPlay button on the lower right of the user interface if you wish to give your target computer a different name.
When you want to AirPlay video or music from your Apple mobile device to your Mac, simply open Control Center in iOS or iPadOS with a downward swipe from the top down on the right side of the screen. Tap on the Screen Mirroring button, and you'll see your computer name listed along with any other AirPlay devices on your network:
For example, in the screenshot above, Home Theater is the name of the Apple TV in this house, while "Steven's MacBook Pro" is the Mac that is running 5KPlayer.
With a tap on the computer's name, you can begin mirroring your iPhone to your Mac. That's how easy 5KPlayer makes it to AirPlay iPhone to Mac.
When you're ready to stop mirroring the iPhone or iPad to your Mac, just tap the "Stop Mirroring" button on your mobile device.
Why AirPlay iPhone to Mac?
Now you've seen how simple it is to AirPlay your iPhone or iPad to Mac with 5KPlayer, you might be asking "Why would I want to do this?". There are a lot of good reasons!
First, for many people a Mac with a 4K or 5K display might be the only ultra-high definition (4K) device in the house. Rather than watch a video on a HD (1080p) digital TV, you can stream a 4K video to that Mac using 5KPlayer to get all of the benefits of ultra-high definition.
Next, your iPhone and iPad are an astounding source of video content. Not only can they view local videos that have been created on the device with the Camera app, but they can download or stream videos from YouTube, Vimeo and other sources.
Want to share your favorite iOS or iPadOS gameplay with friends? With 5KPlayer running on your Mac or Windows PC, just stream the game screen to your computer and friends can watch. Even better, it's easy to record your iPhone or iPad screen while mirroring. Just click the Record button on the bottom of the 5KPlayer screen and the mirrored video is recorded to your Mac for future playback.
Finally, 5KPlayer's recording capability is very useful for capturing screenshots or videos from your iPhone or iPad for presentations. Want to show a friend or relative how to do something on their iPhone? AirPlay your iPhone to a Mac with 5KPlayer, click the Record button, then perform the task on your iPhone. Once you're done, stop the recording and you're ready to send them an email with the video — it's remote training at its best!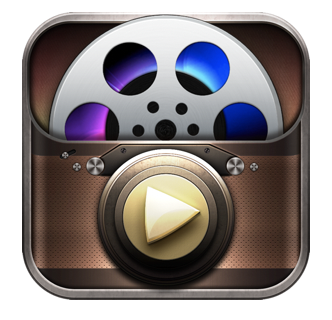 What Else Can 5KPlayer Do?
If you're thinking that these AirPlay features are all that 5KPlayer can do, you'll be happy to know that it has many more functions.
With 5KPlayer, you can play almost any video format including 360° VR video, DVDs, and all ultra-high definition content. Whether your video is in MKV, MP4, AVI, WMV, FLV or a variety of other formats, it's playable on 5KPlayer.
Other 5KPlayer features include:
Stream video and music between DLNA compatible devices. From Android to Mac/PC, or from your computer to Android/Smart TV/PS4/Xbox.

Trim and edit videos, with editing capabilities like rotating from portrait to landscape view and vice-versa, change the playback speed or color balance, change the audio, and more.

Download video music tracks to MP3 music format

Video conversion between formats using efficient H.264 compression
What Are You Waiting For? Download 5KPlayer Today!
The best way to enjoy all of the features we've discussed here today is to download a free copy of 5KPlayer to your Mac today. Your download is secure, checked for viruses and malware, and includes no advertising or plugins that can cause incompatibilities. Each download includes lifetime tech support for free, so if you have any questions, the 5KPlayer support team at DearMob is there for you.