Adonit Note-M is a good accessory for Apple's iPads if you don't want to spring $99 or $129 for an Apple Pencil. It's an US$79.99 stylus that's sleek, sexy, lightweight, and easy to use.
I was a fan of the company's Note stylus, but the M kicks things up a notch with its dual-function mouse/stylus features. It has an integrated mouse function, left and right-click buttons, and a touch panel that implements a touch-sensitive scrolling wheel on the stylus.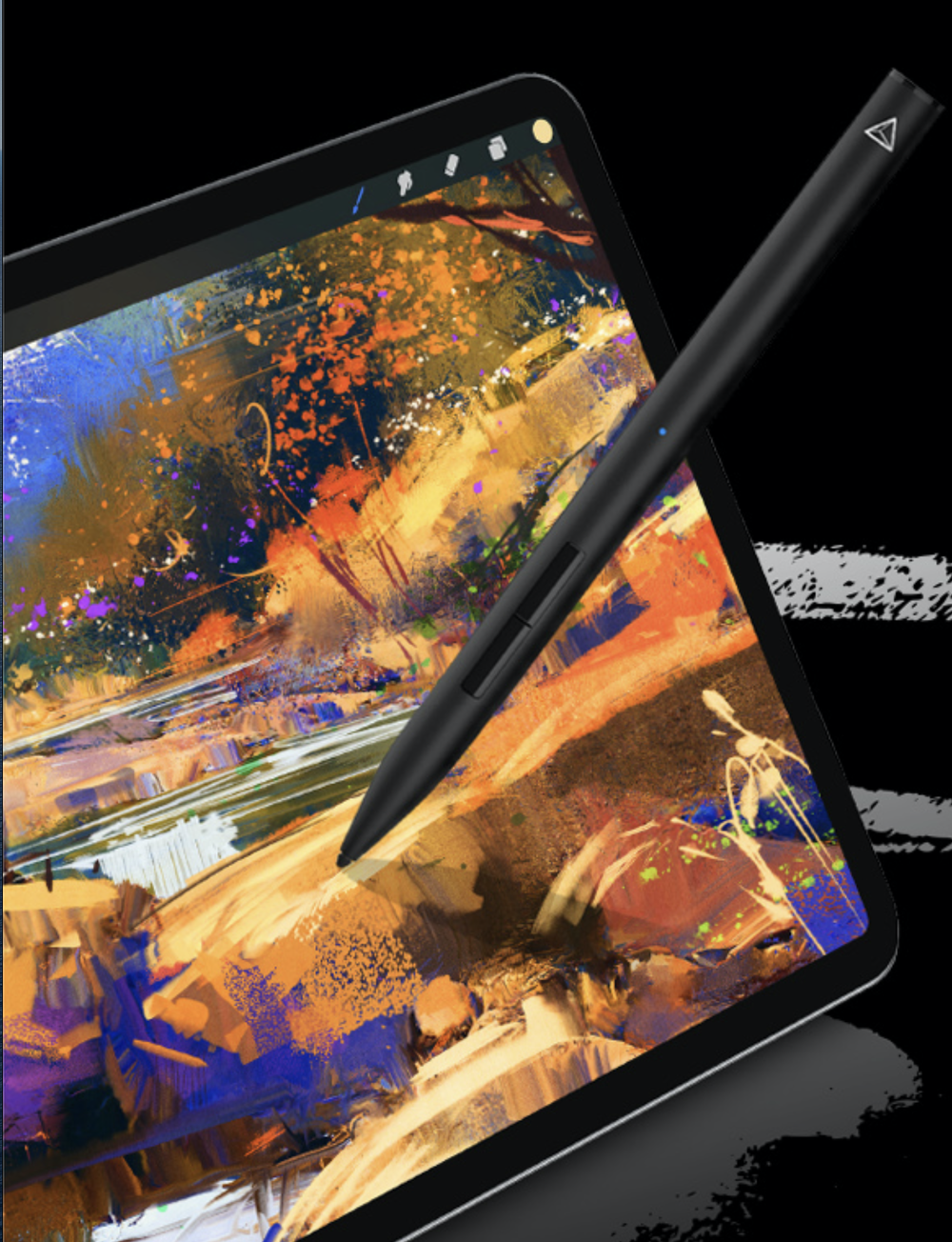 On the opposite end from the stylus is a multi-angled motion sensor. Move the end of this accessory around on almost any surface and you can control the iPad's on-screen cursor. Its multi-angled sensor that can detect up to 5mm away from the surface, which is very useful when you're using the mouse functionality.
There's a button that puts left and right mouse buttons under your index finger. Between them is a teeny touch panel that acts as a scroll wheel. It works well, but is almost too small.
When you first power up the Note-M, the stylus is active. Press the mouse button and it switches to mouse functionality. Press the power button and it switches back to stylus mode.
Speaking of the power button, its location isn't ideal. It's about one-third the way up the stylus side of the Note-M, so I was constantly switching it off when I didn't intend to.
The Note-M's magnetic body attaches to the side of your iPad or any other magnetic surface. No one likes rejection, but palm rejection on a device like this is important. Adonit's palm rejection tech lets you rest your hand on the screen while you paint or write without leaving stray marks.
The Note-M uses a USB-C for charging and it can be used while it charges, though that's a little awkward. When fully charged, it gives you around 10 hours of continuous drawing or five hours if you're using it as a mouse.
The Note-M is compatible with the third-generation iPad Air, fifth-generation iPad Mini, sixth-generation iPad and third-generation 11-inch and 12.2-inch iPad Pro. with iOS 13.3 and higher. Note that to use it, you'll have to disconnect any previously connected digital stylus, such as the Apple Pencil.
The Adonit Note-M works with a variety of apps. For example, just tap on your iPad to active Apple's Notes app. It's a good looking device thanks to its sleek aluminum construction in a slim, ergonomic body (about six inches long and 0.37 inches in diameter). It uses a spiral tip that can be easily replaced. Unfortunately, you'll have to spring for any replacements, as Adonit includes none with the stylus. A pack of three will cost you $15.
I didn't notice any difference in latency between the Note and the Apple Pencil. However, I found the latter to be better for drawing. The Adonit stylus lacks pressure sensitivity, so pressing down on it has no effect on the width of the line being drawn on the display. It also lacks tilt detection, something Apple's device offers. However, it's great for taking handwritten notes and marking up documents.
Apple World Today Rating (out of 5 stars): ★★★★