Cables, cables, we all got cables. Between our iPhones, iPads, Macs, and (for some folks) Android gadgets, too darn many cables. Since a truly wireless world is still some time away, you can possibly simplify your life with ADATA's Charge/Sync 2-in-1 cable.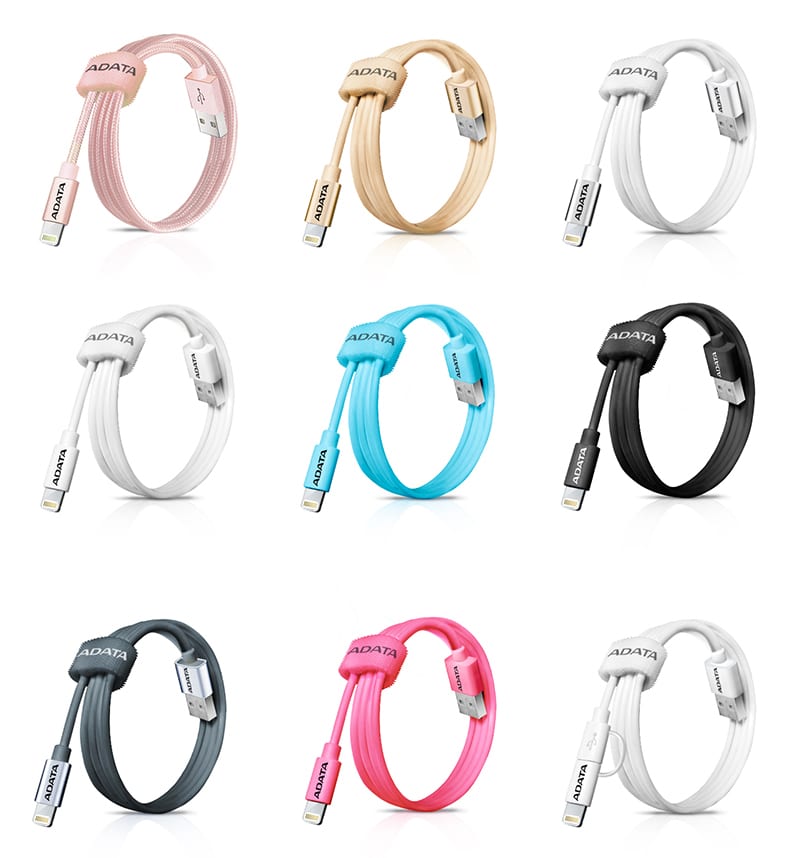 Fully Apple MFi ("made for iPhone') certified, the approximately 40-inch long charging/cross-device data syncing cable comes with both Lightning and MicroUSB ports that are compatible with both Apple and Android devices. One port can charge iOS and Android together (hey, we can all get along). The front side is for the iPhone, the back side for a Samsung phone.
Each cable supports a 2.4A current, which means charging is relatively fast. It took about an hour to charge my iPhone 6s Plus from 20% of battery power to 100%. (If you use the cable with 2A charger then you can charge your phone faster.)
The Sync & Charge Lightning cable are durable They're made of elastic materials designed to withstand tension and stress caused by sudden yanks or pulls. The cables also feature 24AWG wiring and tinned copper so, as mentioned, sustain up to 2.4A current.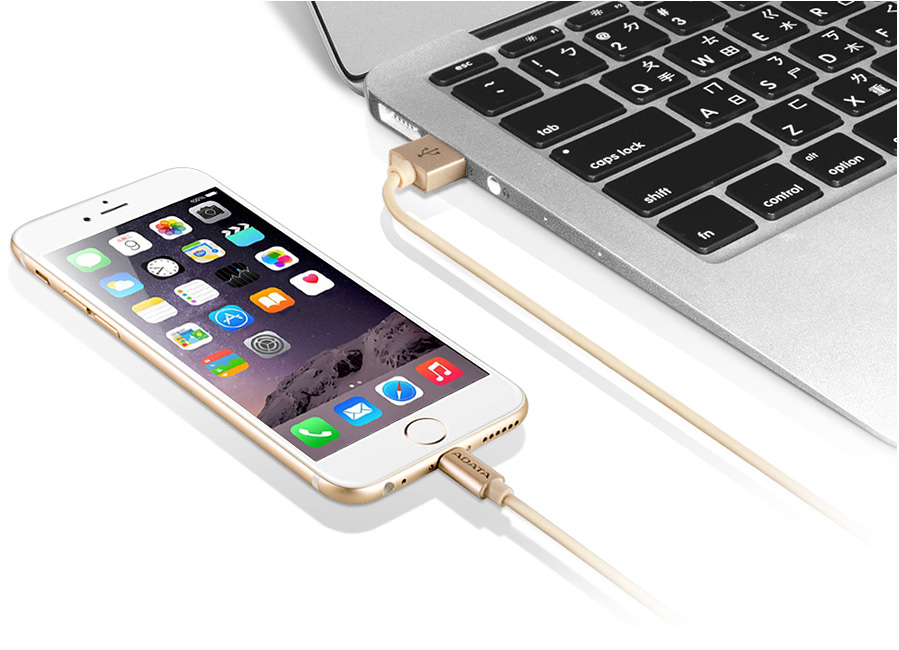 The ADTA cables are insulated to eliminate electromagnetic interference. They're available in black, white, blue, pink, gold, silver, titanium, and (in a tip o' the hat to recent Apple devices rose gold). You can pick up one at Amazon for 10 bucks or less.
---
Oxford Leather iPad Pro® 9.7 Case: New from Pad & Quill