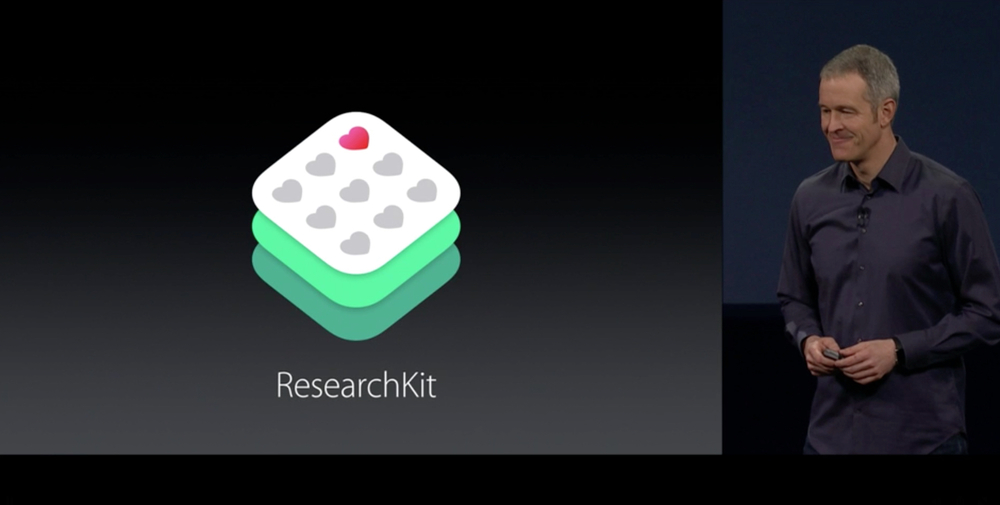 Yesterday's Apple Spring Forward event blew my expectations clean out of the water. Yesterday morning, we saw Apple make a lot of announcements that have far-reaching implications for universal accessibility. These include, but are not limited to, the Apple TV, ResearchKit, the new MacBook, and the Apple Watch.
The two primary announcements regarding the Apple TV made today were HBO Now and the price reduction. HBO Now, a service allowing subscribers to access HBO's current and archived content for $14.99 per month, brings the Apple TV one step closer to replacing traditional cable boxes. Meanwhile, the set top box itself has been dropped in price to $69 (USD) or $89 (CAD). The addition of HBO, when combined with the price drop, brings greater independence to HBO Now customers while making the Apple TV even more affordable to the accessibility market — a customer base that has traditionally been considered low income.
In my opinion, ResearchKit is the biggest step forward in Apple accessibility since universal access features were added free of charge to iOS. That shift put mainstream technology into the hands of customers used to paying for even the most basic access, and now ResearchKit is set to do the same to the diagnostic market. As fellow Apple World Today team member Kelly Hodgkins wrote in her piece yesterday: "this is [a] big announcement for Apple as it moves [its] health initiative from simply monitoring your activity level to helping the medical community understand illnesses as well as help cure diseases. Not only that, but it gives medical professionals and patients access to the same, very powerful diagnostic tool." This framework is going to foster new ways of research that can lead to an improved quality of life for everyone, and that to me is what universal access is all about.
As for the new Macbook, the device's lighter design, Retina display, overhauled keyboard and trackpad with Force Touch make it potentially game-changing for some users. The light design, new keyboard and a trackpad that requires less pressure to activate will appeal to users with fine motor skills difficulties, limited dexterity or arthritis. Some visually impaired users will find the new Retina display easier to see.
Last — but certainly not least — the star of the show was the Apple Watch, which has continued to make an accessibility splash. With many onboard sensors and input methods, I'm excited to see what developers will do with the hardware. Much like the iPhone's core value comes from the myriad of apps available in the AppStore, the Apple Watch will also gain even more value with time. I foresee developers being creative with the vibration sensors and Force Touch display to develop apps beyond what we can imagine today. This doesn't even take into account the security implications of the device, which I wrote about two weeks ago or the built-in accessibility features like VoiceOver, Zoom, and more.
Yesterday's announcements are interesting, especially from an accessibility standpoint. I'm excited to see where else Apple goes in 2015. The year is young and we still have WWDC and probably more events to come.
What do you think about Apple's start to the year? Where do you foresee the company taking universal access in the future?
Let me know in the comments or on Twitter.