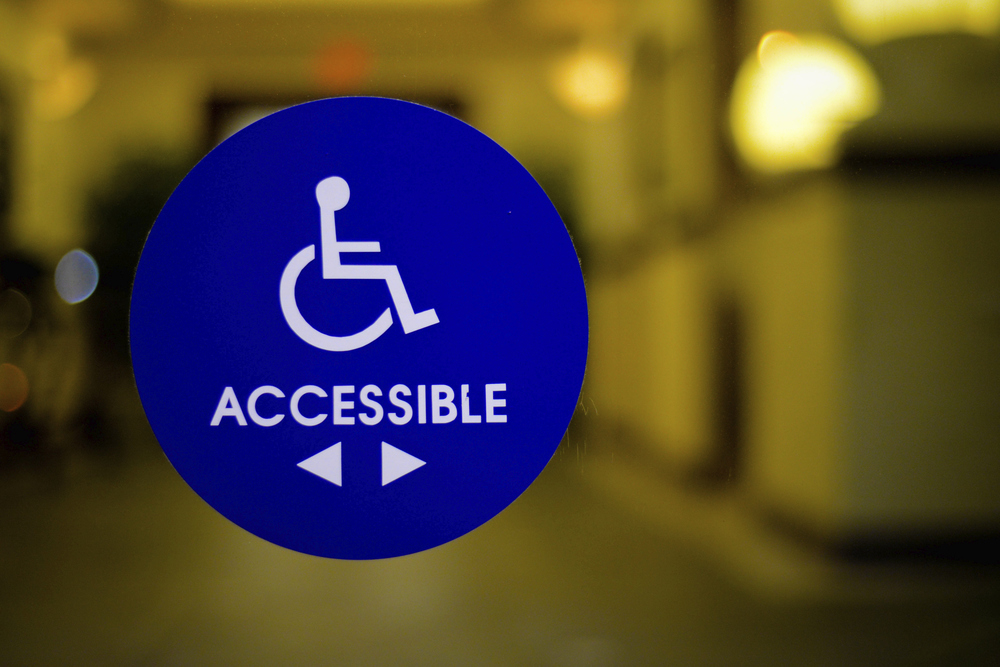 Welcome to the Building a Wheelchair/Bed Mounted iOS Device Setup Guide, a multi-part series in which I discuss how to build an iOS device setup that can be operated with minimal mobility requirements. When complete, you should have an easy-to-use setup that does not require hands or feet to operate.
Introduction
Throughout this guide, I discuss switch access, device mounts, cases and charging solutions. I also look at apps that can ease using iOS in hands-free environments.
Picking the right iOS device
Picking the right iOS device is key to an optimal setup. Whether you decide to go with an iPad, iPad Mini, iPhone or iPod Touch, here are a few things to consider:
What size screen do you need? The device will be mounted far enough away from your face so as not to obstruct your vision or get in the way when holding conversations. An iPad Mini provides a good compromise on size and portability, or if you need a cellular voice package, an iPhone 6 Plus may be the right choice.

Do you need a cellular voice package? If you see yourself only using FaceTime and iMessage, then any one of Apple's iPad lineup offers much larger screen sizes. If this is going to be a setup used primarily at home, you may want to consider getting a non-cellular iPad to save a little money. However, be aware that non-cellular iPads cannot be upgraded with cellular capabilities after the fact so spending an extra US$130 during purchase could save you no end of headaches later.

How much battery life do you expect to get out of the unit? While this isn't such a big deal in situations where the device is stationary and can be plugged into a wall, you should consider getting an external battery pack for portable setups. A medium-capacity battery pack, like this one from Monoprice.com with a 9000mAh capacity, can be had for as little as US$25. That's about enough capacity to charge an iPhone 4S four times. Googling a particular Apple product's specifications can be helpful in determining how much battery capacity a device has built-in.
Hey Siri, What up?
A quick and easy thing you can do to begin using your new iOS device even before you have a mount, case or switch accessory, is to enable "Hey Siri". "Hey Siri" lets you trigger Siri, Apple's virtual personal assistant, and get it to perform various tasks without touching the device screen. While this doesn't provide control over all of the functions of your iOS device the way switch access would, it is a quick and easy way to get started. To enable "Hey Siri":
Open the "Settings' app.

Tap "General".

Tap "Siri".

Tap on "Hey Siri".
Now, whenever you want to give Siri a command, simply prefix it with "Hey Siri". For example, say "Hey Siri, Help", to get a list of things you can ask it.
There is one caveat to using "Hey Siri" in portable environments, such as mounted to a wheelchair. The feature requires the device to be plugged into a charging source to operate. The battery pack mentioned above is a great accessory to use in these situations. It provides enough power to meet the requirements of "Hey Siri". The only thing to note is that you are only able to use "Hey Siri" when the battery pack still has some charge left. Once the battery pack is used up, the iOS device begins draining its internal battery and the feature won't work until the external battery is recharged.
Finding Out More
The above is just the beginning. Tune in next week for the second installment in this series where I will discuss cases and mounts.
As usual, please leave any questions or suggestions in the comments below or on Twitter. If there is an accessibility topic you wish me to cover, please let me know.