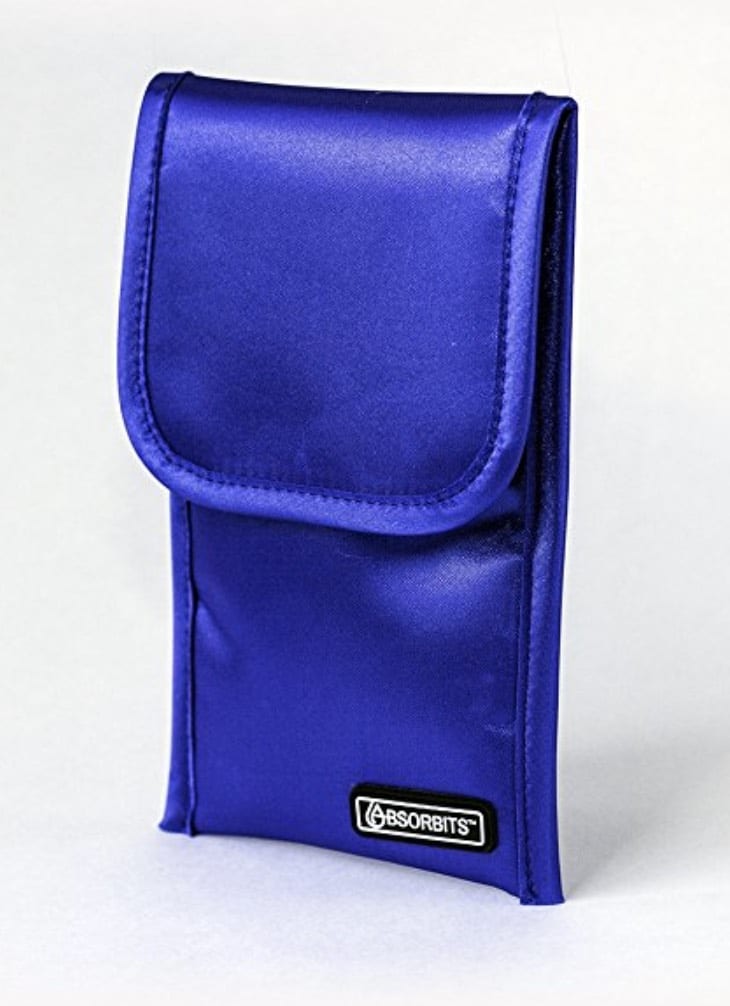 For years, the go-to solution for people who have accidentally dropped an iPhone into water has been to put it into a bowl of uncooked rice: the rice absorbs the water and leaves a nice, dry iPhone. Newer iPhones are much more water resistant, but it's still a good idea to dry them completely after a dunking. Now comes an inexpensive solution from Absorbits, which has announced the Wet Phone Rescue Pouch ($9.99, affiliate link).
At 7.5 by 4.5 inches, the Absorbits Wet Phone Rescue Pouch fits even the largest smartphone. If your iPhone has received an accidental baptism, tuck it into the pouch and it may be ready to work in about six hours. The phone can be left in the case for up to a day for more complete drying.
When not in use for those liquid emergencies, the Absorbits Wet Phone Rescue Pouch can be used as a day to day carry sleeve for a phone. It comes in blue, silver, purple and black at this time; Absorbits is planning on expanding the colors soon as well as debuting tablet and smart watch versions.