9to5Mac reports that almost half of U.S. Apple retail stores have switched to "Express" storefront pick-up. The article says that 125 of the country's 250 stores have been retrofitted for the format.
9to5Mac says that, outside of the US, Express storefronts have replaced walk-in shopping at 15 of Apple's 20 stores in France, nine in Italy, eight in Spain, two in the Netherlands, and one in Switzerland. Nearly every Apple Store in the UK is currently limited to click-and-collect pickup of online orders, and half a dozen locations in Canada offer a mix of Express service and storefront pickup. Apple operates 239 stores outside of the US.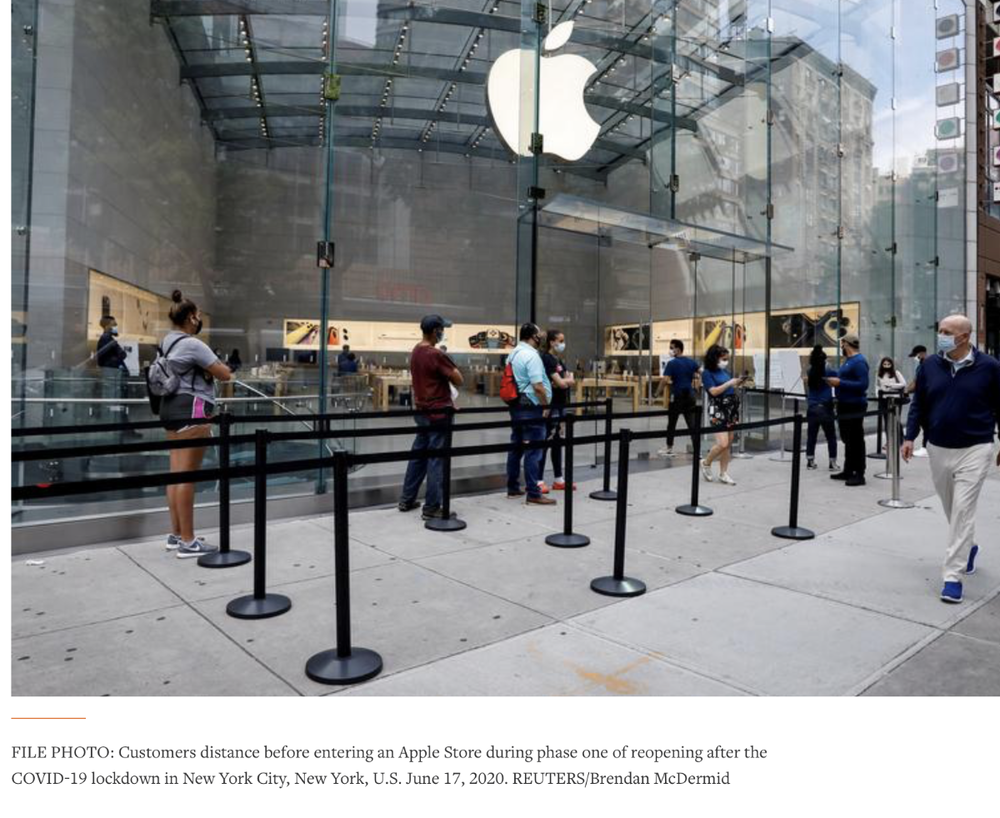 In October, Apple announced that it was expanding a new physical store format. The new "Express" stores came as COVID-19 rates are rising around the United States and Europe. The new format has a wall built in front of the main store with sales counters protected by plexiglass and a few shelves of accessories such as phone cases and AirPods. Customers make an appointment to pick up orders placed online or interact with Apple's technicians for customer service.