Although I prefer the HomePod for use in my home office, Audioengine's A5+Wireless Speakers are some of the best around — though, at $499 (and up), they should be. That A5+ is a two-way powered speaker system with 5-inch Kevlar woofers and three-quarter-inch silk dome tweeters. Bluetooth set-up is easy, and there's a Bluetooth antenna to keep your stream of tunes from dropping.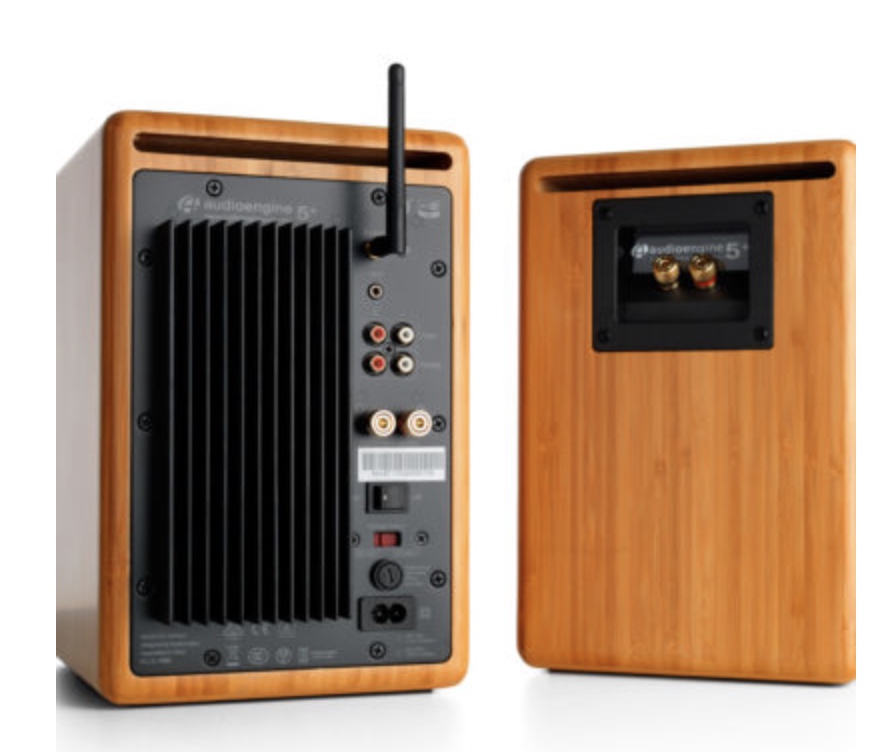 Wireless setup takes about a minute. There's no software to install, no apps to download, and no Wi-Fi passwords to enter. The A5's Bluetooth aptX-HD (with 24-bit upsampling) connectivity is impressive. I was able to use my iPad Pro and stay connected up to about 50 feet away, even with a couple of walls between. And the speaker system can even "remember" six different Bluetooth connections.
The A5+ is a fine wireless speaker; however, it's a desktop speaker system that it really shines — except for the fact that it's going to take up a lot of desktop real estate. Connect it to your Mac with a USB cable (which means, of course, that MacBook Pro with Touch Bar and 12-inch MacBook users will need an adapter). The USB input bypasses your computer's built-in headphone jack for a high-end listening experience. 
Audioengine powered speaker models have a built-in power amplifier in the left speaker, so you won't need a stereo receiver or other extra components for power. All you need to do is unpack the speakers, place them where you want, and then plug in the AC cord. Next, connect the included speaker wire from the active speaker to the right passive speaker. Then plug in your music (iPhone, CD player, computer, etc.) with the supplied cables and you're ready to go.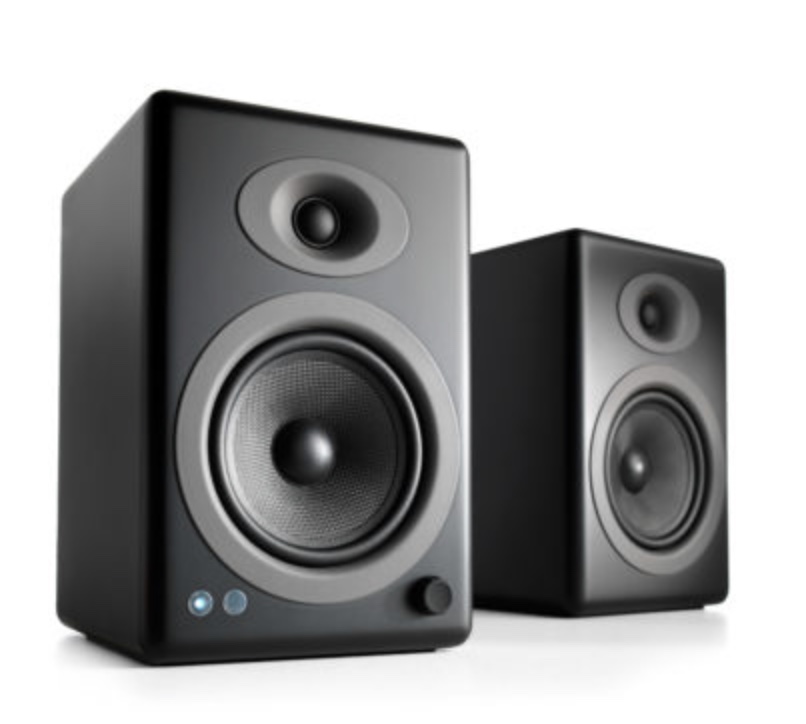 USB connectivity is the best way to go, but the back panel of the left speaker sports several connection options. There's a left/right set of RCA audio inputs and a mini plug audio input (with a high quality, two-meter, gold-plated audio cable included). There's also a set of audio outputs for connecting connect a subwoofer. If you're doing to spend 500 bucks for a speaker system, I'd go ahead and spring for a subwoofer to take full advantage of the A5+'s audio. 
The speaker system also has a bass reducing toggle switch. It cuts off the deep bass if you're going to use a subwoofer with them. If you're not, and like deep bass, leave the toggle switch on.
However you use the A5+, the speaker system looks marvelous. It comes in a choice of three gorgeous finishes: walnut (my favorite), cherry, or black. A black grill attaches magnetically to the front of the HD3. 
Is the A5+ for you? If you have puny, tinny computer speakers, yes. If you're a HomePod owner, you may choose to pass.
Apple World Today Rating (out of 5 stars): ★★★★