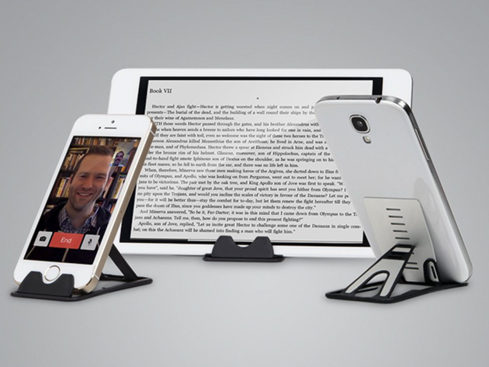 Tired of finding walls or chairs to prop your smartphone or tablet on when you're tired of holding it? We've got just the solution and a sweet deal on it. You can get a three-pack of these credit card-sized smartphone/tablet stands for US$19.99; keep one in your wallet and either keep a few for future use or give the extras to friends.
They really are the size of a credit card, and they fold up neatly to fit in a wallet or purse without taking up a lot of room. Each one is:
Extremely portable for fast easy setup
Folds flat to fit into your wallet
Front flap adjusts to the depth of your device for secure viewing
Adjustable aluminum support bar allows you to position your device at multiple angles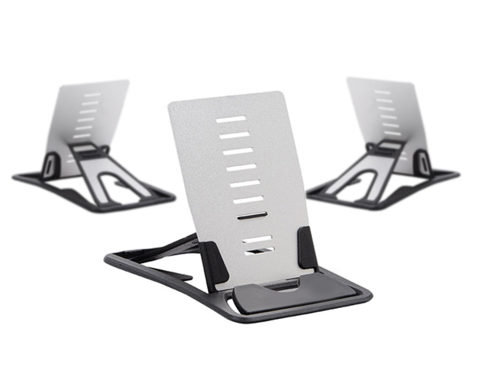 Essentially you're paying 1/100th of the price of the Apple I when it first came out ($666.66) for each stand, so this is a heck of a good deal. Just be sure to grab it before it's too late.