"TV Everywhere" — the term for customers having access to content through Internet-connected devices such as iPads, iPhones, Macs, and Apple TVs — was up 63% in the last year, according to an Adobe study of 159 billion online video starts. The study shows that Apple already dominates the business — and could dominate even more if/when the company introduces a TV streaming service.
Adobe's study says that the iPad was the No. 1 device that consumers used to view TV Everywhere content, with some 22.3% of users employing Apples' tablet device. Second on the list were computers with 18.3%, followed by iPhones (18.2%) and Apple TVs (12.8%). Considering the popularity of Apple's various devices, Apple accounted for up to 61% of TV Everywhere viewing, though there's some overlap.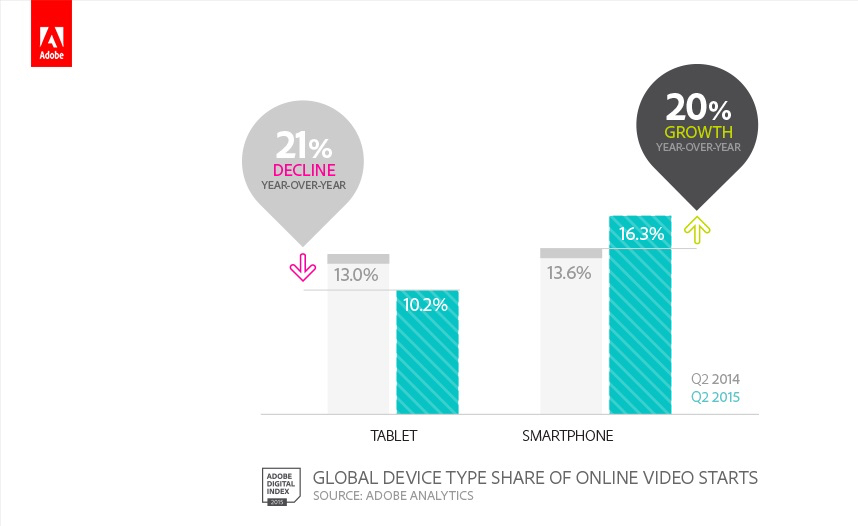 Analyst Matthew says that since each TV-connected device offers a different array of content (you can't get Amazon Prime service on Apple TV or Apple content on Roku, for instance), many consumers find the process too complicated.
"Everyone has a painful story of how they tried to watch something and they couldn't and they gave up," he says. "It really needs to be a simpler process."
Adobe thinks Apple might have the answer. Rumor has it that Apple will make some sort of announcement in September about a streaming TV service, which could spur a major growth cycle for TV Everywhere, though analyst Tamara Gaffney cautioned that such rumors have made the rounds before.
"It doesn't take much for something to come along that makes everything so much easier to use that adoption goes into a hockey-stick pattern," she said. "That could very well happen. That's what happened with the iPhone."
Actually, Apple's TV streaming service — which I call Apple Web TV — was once expected this fall. However, the current timetable — according to the rumor mill — calls for a 2016 debut.
Talks to license programming from TV networks such as those owned by CBS Corp. and 21st Century Fox are progressing slowly because Apple wants to offer a package of popular channels for US$40 a month, reports Bloomberg, quoting unnamed "people familiar with Apple's plans." What's more, the Cupertino, California-based company doesn't yet have the computer network capacity in place to ensure a good viewing experience, the article adds.
Apple Web TV was expected to debut alongside a next generation Apple TV. However, a substantial upgrade of the set-top box is still expected at Apple's Sept. 9 media event.