Apple has always gone its own way, so I don't expect to see a curved screen iMac or Thunderbolt Display anytime soon. However, according to the International Data Corporation (IDC) Worldwide Quarterly PC Monitor Tracker, there's increasing interest in such products. 
The research group says curved monitors continue to be on the rise, with 3.8% market share in the second quarter of 2017 (2Q17). This represents year-over-year growth of 52.5%. What's more, monitors with TV tuners are expected to have 4.4% market share in 2Q18, up from 4.1% in 2Q17.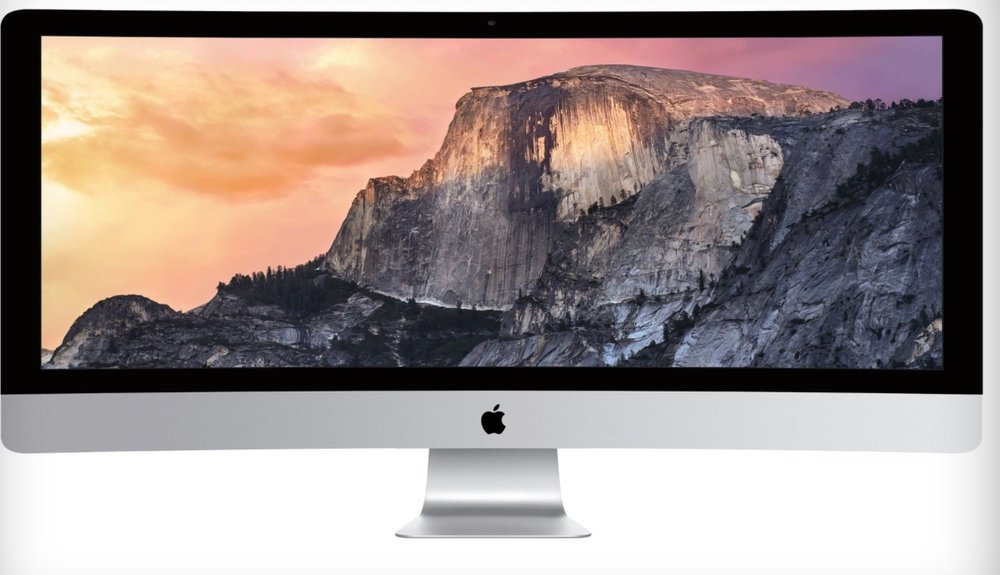 A curved screen iMac makes more sense than a curved screen television. The curve on a curvy TV can be obvious in person and especially in images and video shot from the sides and above, but when you're watching it from the couch, it basically disappears. But with an iMac, you're sitting directly in front of it and a curved screen could be truly immersive. By using flexible display technology, I believe Apple could build wrap-around iMacs that could be about 30 inches high and four or five feet across, curving around in a semi circle so that the middle is about the same distance from your face as the edges. 
When it comes to monitor sizes, 21.5-inches wide and 19.5-inches wide continue to dominate the worldwide market, with 22.2% and 11.6% market share respectively in 2Q17. Of the top 10 screen sizes, 23.8-inches wide and 27-inches wide saw the largest year-over-year growth, posting 75.1% and 19.5%, respectively, in 2Q17, according to IDC.