Slip a DVD into a SuperDrive or other optical drive on a Mac, and one thing happens: it launches a hidden app called DVD Player. While the app works as advertised, it doesn't provide a lot of control. For example, it has issues with DVDs from different regions and can't rotate the playback screen, display multiple subtitles, or provide ways to edit videos. The solution? A free DVD player for Mac and Windows called 5KPlayer.
Features of 5KPlayer
5KPlayer is trusted by more than 30 million Mac and PC users worldwide as a free and powerful way to play DVD movie videos. When we say free, we mean free — you'll never have to buy a license to use the app. 5KPlayer does things that the built-in macOS DVD player can't do:
Play 4K / 5K / 1080p HD videos, DVD and streaming radio

Play MP3 / AAC / APE / FLAC music perfectly

Wirelessly stream audio/video via AirPlay and DLNA with no quality loss

Mirror your iPhone, iPad or iPod touch via AirPlay and record the mirror

Play DVDs from all six DVD regions

Select DVD chapters for playback from a particular point

Rotate the playback screen

Take DVD screenshots

Edit video, including changing playback speed, color balance, and audio

Download videos, music and subtitles from over 300 sites
Why Download 5KPlayer?
Mac users often find themselves with a variety of video playback and streaming apps to meet their needs. Apple's own QuickTime Player can handle certain formats, while VLC is a popular open-source media player. For other video download and network streaming solutions, people find themselves downloading µTorrent and similar apps. Want to rotate video or watch foreign videos with subtitles? You're probably looking at even more apps.
5KPlayer is a hardware-accelerated free movie and video player that can render 4K-5K-8K videos in the MP4, H.265-264, VP8 – VP9, MTS, MKV and FLV formats. Have online streams, HD dashcam videos, phone recordings or multi-region DVDs you wish to watch? 5KPlayer handles them all smoothly without a glitch.
With an easy to understand user interface, you can accomplish most of your video and audio viewing or listening tasks. As an example, here's what the main screen looks like:
Audiophiles aren't left out of the fun, either. 5KPlayer detects and plays Rstereo, Dolby, and DTS multi-channel surround sound in a variety of formats, including MP3, AAC, AC3, WMA, FLAC and ALAC.
The Download Champ
Want to download online videos for offline viewing? 5KPlayer is the perfect app for downloading video and music from over 300 online video and audio sites.
These aren't just low-resolution versions of movies and shows, either — 5KPlayer can download MP4, MKV, MOV, AVI and VR 360° video in 4K – 5K – 8 K Ultra HD or 1080p HD resolutions. Music arrives in the popular MP3, AAC and FLAC formats from a number of top music sharing sites.
Stream From Any Device to Any Other Device
5KPlayer also makes it extremely simple to play video on one device and watch on another via Apple AirPlay and DLNA (Digital Living Network Alliance).
The AirPlay receiver capabilities of 5KPlayer make it a way to display iOS screens — either from iPhone or iPad — on macOS Catalina and Windows. Want to record iOS screen captures with sound directly onto your Mac? It's easy to do with 5KPlayer!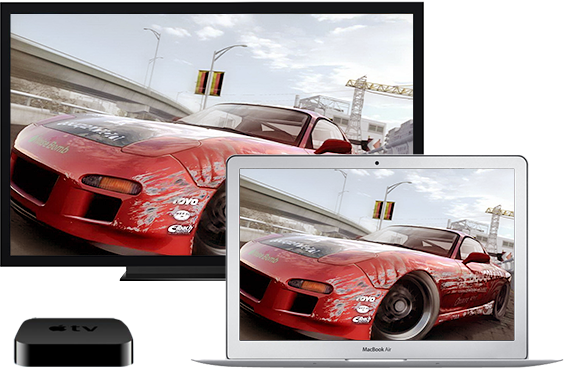 With DLNA-enabled streaming, 5KPlayer turns your Mac into a DLNA controller for streaming movies and music from the computer to an Android TV or other DLNA-certified devices wirelessly.
It's also possible to stream videos and music from an Android phone to your Mac. 5KPlayer's abilities as a DLNA renderer lets DLNA-enabled apps like AllCast, BubbleUPnP, and others recognize those streams for playback.
Finally, your Mac becomes a DLNA media server, merging its own media library into the DLNA server so any DLNA-certified device can take advantage of it.
Need More Capabilities? Try MacX DVD Ripper Pro
If the amazing power of 5KPlayer isn't enough, or you need the ability to convert DVDs to MP4 files so they can be played on your Mac, iPhone or iPad, you should consider MacX DVD Ripper Pro (or WinX DVD Ripper Platinum for Windows users).
Apple World Today has reviewed this app before, and it's a winner. It can rip scratched, damaged and dirty DVDs to MP4 files, so if the kids have ruined their copy of Frozen after playing it 3,000 times in a row, you can make a backup.
Once you've saved the DVD in digital format to your Mac, an external hard drive, or even a USB thumb drive, you can watch it directly on your Mac without the need for that DVD or an optical drive.
MacX DVD Ripper Pro can convert almost any DVD, old or new. Have DVDs that you burned at home and want to convert them to MP4? MacX DVD Ripper Pro does it.
For DVD backup purposes, you can even remove that pesky encryption that DVD publishers put on their product — 99-title, CSS, UOP, Sony ARccOS, Disney X-project, and more.
---
Whether you just need a free and powerful DVD player for Mac (or Windows), or would like to back up your DVD library to your computer and make it available on your mobile devices, 5KPlayer and MacX DVD Ripper Pro are a powerful duo.