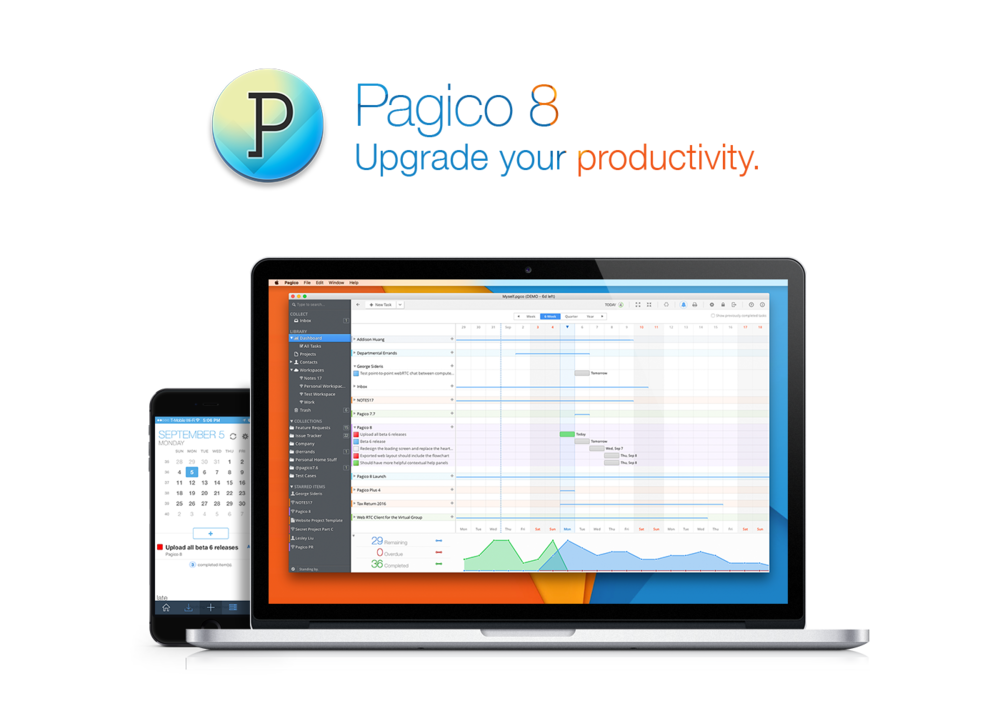 On September 30, the developers at NOTES 17 released the latest version of their cross-platform task and data management app — Pagico 8. Apple World Today is honored to be sponsored by Pagico 8 this week, and we'd like to share details of the updated app with you.
When we say that Pagico is cross-platform, we mean it — there are versions for Mac, Windows, and Ubuntu, as well as Pagico Plus for iOS and Android. All take full advantage of built-in cloud syncing so your data is always available wherever you are. Pagico works for individuals who wish to get organized and become more productive, and is also scalable for workgroups from four to unlimited participants.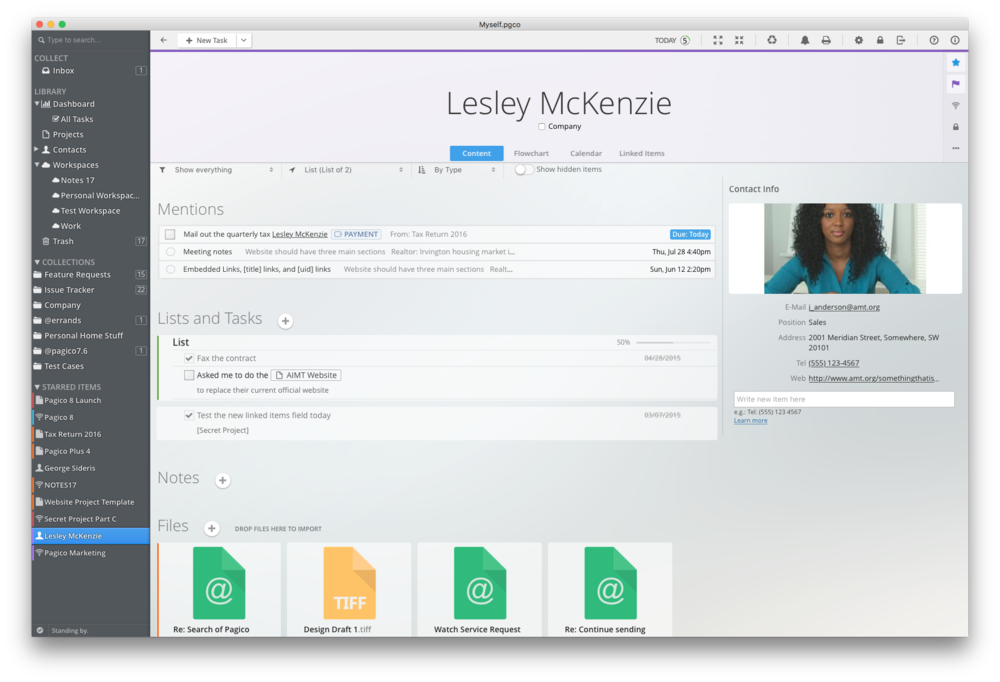 Contact information (see image above) for your clients, project team, and suppliers gets the royal treatment, with automatic links to mentions, notes, files and even tasks in which a contact has a role. Pagico organizes everything in your daily work life; projects, clients, notes, files and tasks. When you've completed a project, Pagico makes quick work of archiving the information to reduce clutter.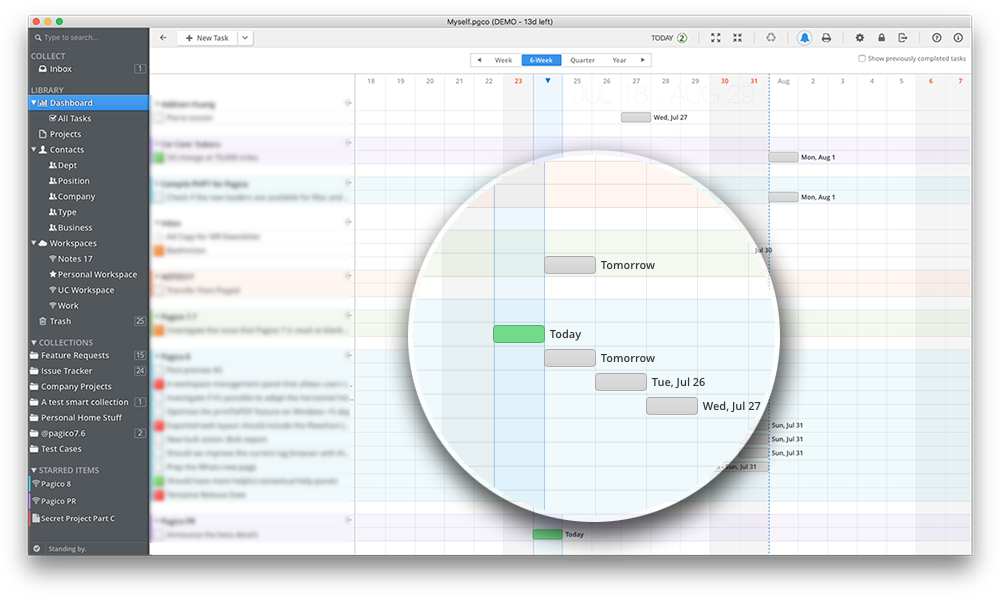 Tasks are displayed in an attractive interactive flowchart (see image above) showing all projects at one glance to help avoid over-scheduling yourself or your team. Keep on top of the details by saving notes, files and emails associated with each task. Users have the power to manage their data by projects and contacts with full cross-linking and tagging, so regardless of where data has been filed away, finding it is a snap. Take a brief look at the power and capabilities of Pagico 8:
Pagico 8 has been revved up with a new backend engine that makes it zip along twice as fast as its predecessor in most operations, with some data-intensive tasks now three times faster. Big improvements have also been made in timestamp display, the accuracy of the Natural Language Parsing algorithm for writing tasks and setting up dates, tag management, and more.
Working with the power of Pagico 8 won't be an onerous task, since it uses subtle colors and a clean layout in the user interface to be pleasing to the eye and easy to navigate. Lists are now easier and faster to write with a more keyboard-oriented design, tasks and notes have their own dedicated location field, and common projects can be cloned as templates to further streamline your work.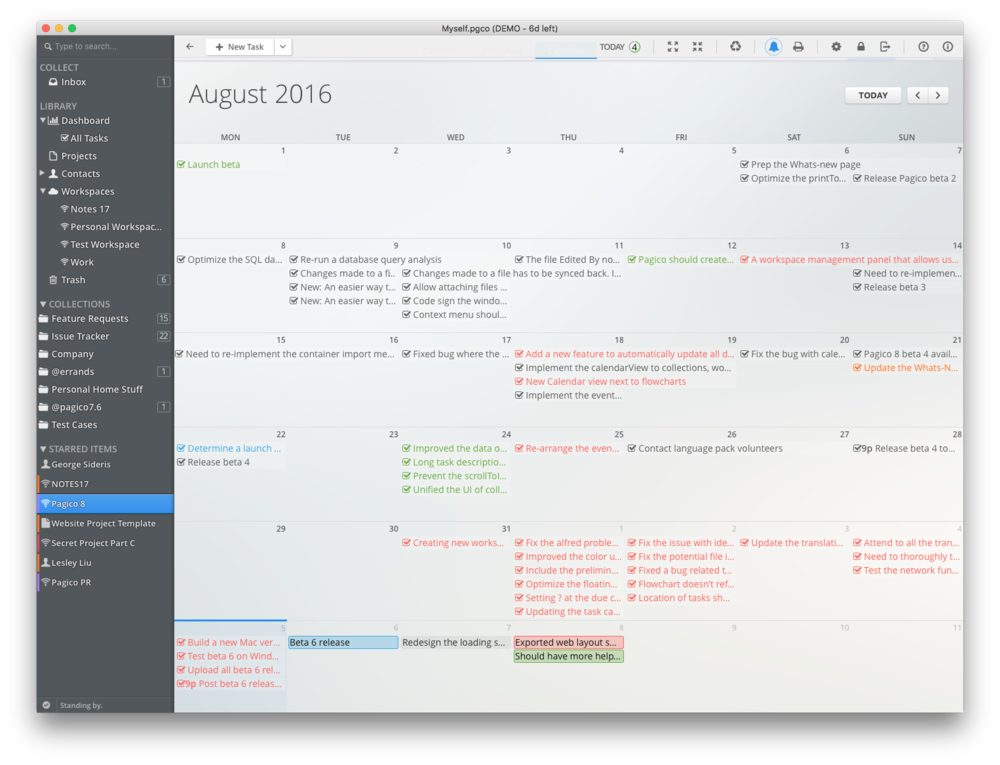 Calendars not only show what's coming up with just a quick glance, but show what's been completed. One of the more powerful features is the ability to easily create collections that accumulate and visualize information across projects based on a simple tag or keyword (see image below).
There's a lot more in Pagico 8 that we haven't touched on in this post, so download a free trial of Pagico today to see how it works for you. A single-user license is only $50 after your trial (plus $5 for each additional computer owned by the same user), with very affordable workspace plans for syncing.
Our thanks to the team at NOTES 17 for their sponsorship of Apple World Today, and be sure to download your free trial of Pagico 8 today.
This content is sponsored via Syndicate Ads.