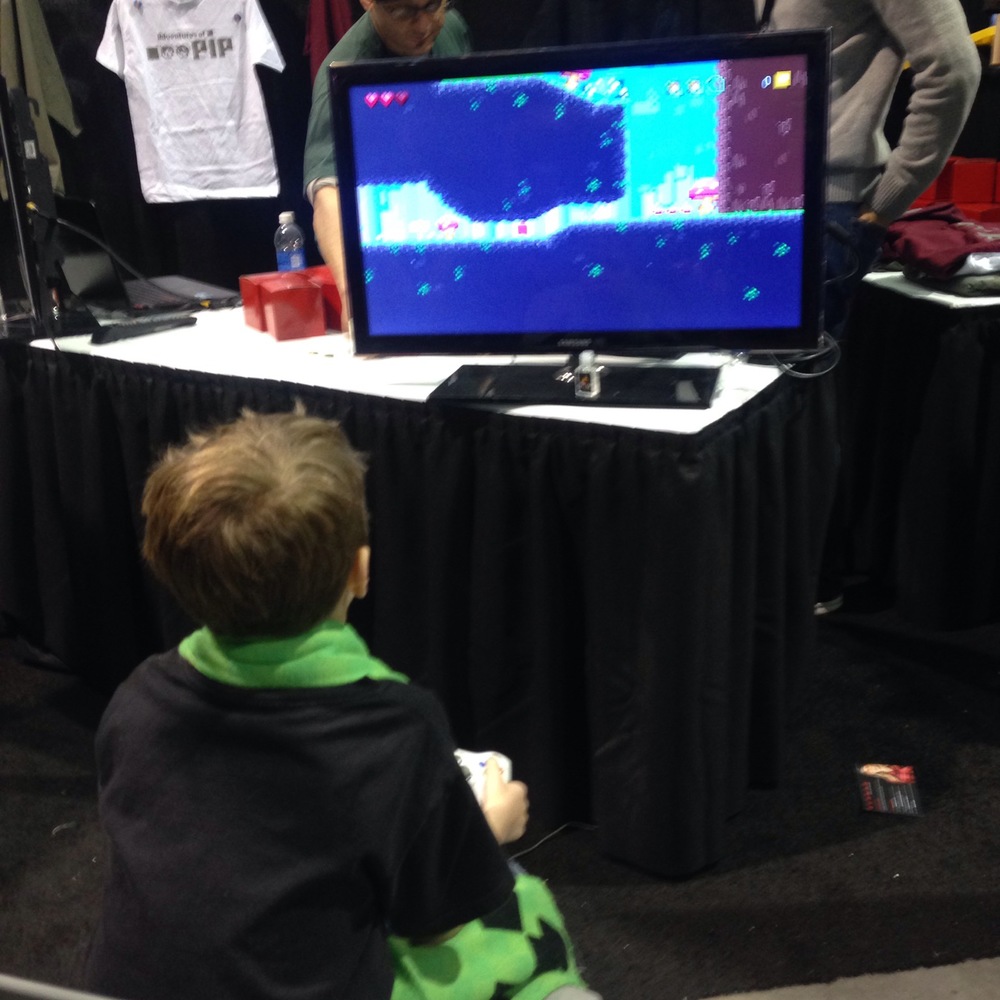 Let me set the scene for you. PAX East, 2015. My 10-year-old and I visit the Tic Toc Games booth, where a playable demo of Adventures of Pip is set up. He picks up the controller and begins playing this fun, retro platformer. He's doing well, and clears the first major hurdle. He figures out the first puzzle on the first try. "No one has gotten that on the first try," the developer says. A small crowd has gathered.
He beats the next hurdle, and the next. Puzzles are solved. The princess is rescued, the demo level beaten. First try, first life.
"Well @#!", says the developer.
Today, Adventures of Pip is among the best new games in Apple's App Store and deservedly so. My child's prodigious video game skills (my wife and I are so proud) shouldn't dissuade you from guiding heroic young Pip through the crumbling kingdom. This game looks great, sounds great and will delight fans of side-scrolling platformers. Here's my look at Adventures of Pip.
Read: previous selections for "What you should play this weekend."
Looks
Pip is gloriously retro. You start as a single pixel who awakes in rumbling castle. The evil queen is reducing everything to a single pixel. Only you can stop her!
As you play, you'll have chances to evolve into more fully-realized 8-bit and 16-bit versions of yourself. But beware, a massive 32-bit boss is waiting for you.
The music and sound effects are great too, and enhance the theme.
After two decades-plus of covering various trade shows (ah, the days of the Macworld Expo when Apple attended — you are missed) I have enough T-shirts to last me the rest of my life. But I'd certainly pick up a few new items branded by Apple itself.
T-shirts and golf shirts are naturals, but there are plenty of other Apple accessories that would be popular. Apple baseball caps. Apple keychains. Apple coffee cups. The list could go on and on.
Apple could simply add a Collectibles tab to its webpage to sell the goodies. It wouldn't bring in billions of dollars, but it would almost certainly be lucrative. Profits is profits, after all. Plus, Apple is getting folks to pay to give the company free advertising.