TwelveSouth has introduced the BookBook Cover for iPad, a handcrafted leather cover for the Apple tablet and a keyboard such as the Magic Keyboard for iPad Pro and Apple Smart Keyboard for iPad + iPad Air.
The cover provides six-sided protection between two hardback covers, a a rigid spine, reinforced corners and dual zippers. Also, the BookBook disguises your iPad as a vintage book, helping protect it from theft.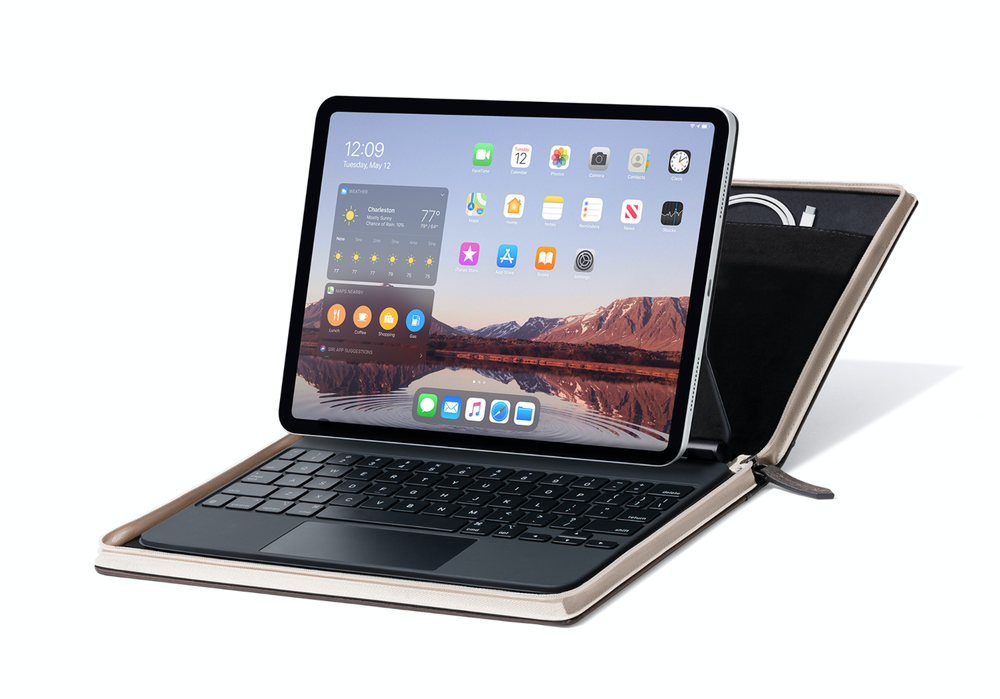 It's shell allows BookBook to be used as a hands-free viewing stand, while the kickstand flips down to provide a comfortable angle for drawing or typing. BookBook Case also has a pocket inside to hold a few documents or a slim keyboard. A camera hole on the back cover means you can snap photos and HD video while iPad is inside the TwelveSouth cover.
The BookBook Case is now available for the 12.9-inch iPad Pro (3rd and 4th generation) for US$79.99 and the iPad Pro 11‑inch (1st and 2nd generation), iPad Air, and iPad for $69.99.