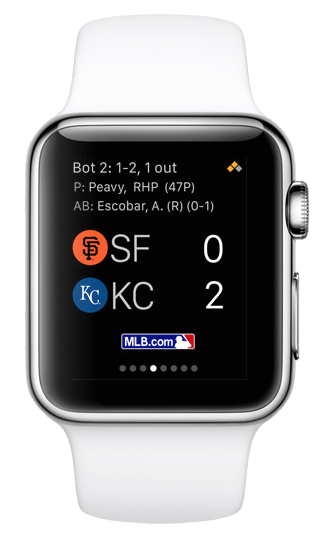 With just a few weeks left until we're able to get our hands on Apple Watches — for try-on purposes, of course – a number of iOS apps are being updated to provide support for the Watch. At the present time, Apple Watch apps are part of existing iPhone apps since the iPhone provides the brain power for the app while the Watch provides a simple user interface. Apple says that eventually apps that run solely on the Watch will be provided as well, but that day may be far off.
MacRumors compiled a list of apps that are available with Apple Watch support, along with descriptions of what users can do with those apps. We're providing a shortened list with comments here – for a more comprehensive list please visit their post.
Evernote: According to Evernote, you'll be able to "dictate notes in Apple Watch and they'll be transcribed and synced to Evernote; See recently created, updated, and viewed notes; Dictate searches and see results on your Apple Watch; Create reminders and get notified about items due today"
Dark Sky: "We've redesigned Dark Sky from scratch to fit on your wrist. (It's the year 2015 and yet we don't have flying DeLoreans or hover boards. But you know what? We're sure as hell going to have a watch that can tell the future. So there's that.)"
NYTimes: "Arriving April 24: Get the news you need at a glance with The New York Times on Apple Watch. Catch up quickly with one-sentence stories crafted specially for the small screen. Receive alerts when big news breaks. Use Handoff to continue reading on your iPhone or iPad, or touch Save for Later to built a personal reading list."
The Wall Street Journal: "The top stories you need to know right now, easily available on your watch screen, with the ability to save and read later on your iPhone; Push notifications sent to you as news breaks so you'll never be the last to know; Market data information integrated seamlessly into accompanying stories, displaying stock performance and other need-to-know items that keep you synced up with the companies you're interested in."
MLB.com At Bat: Live stats, pitch-by-pitch updates, player details, highlights and scores from favorite teams.
Expedia: "View upcoming trip details, access address information and get maps for directions, receive alerts for flight delays, hotel check-out times, and more"
Anyone else getting excited?