One of the winners of an Apple Design Award at last week's WWDC event was Streaks ($3.99), and for good reason. The app does one job very well — it tracks up to six tasks that you want to accomplish, gently nudges you to complete them, and then shows you how you've done each day.
The joy of this app is that it's not overdone or overcomplicated like most "to-do-list" apps. Instead of letting you set up a huge, unreachable grocery list of tasks that you're bound to never accomplish, it maxes out at six tasks. Each task can be assigned a well-designed, clean icon so you know at a glance what task you're looking at, and there are hundreds of icons to choose from.
You can choose to reach your goal on specific days of the week, a certain number of days per week (for example, I really don't need to check my blood pressure every day, so I just do it three times per week), or every day. When you have a goal for walking/running a certain distance, the circular icon shows a white border that grows as your distance increases. Once you've reached the goal, that icon turns white. For some goals, you just tap and hold on the icon to show that it's been completed.
The background color for the entire app can be changed to one of a dozen colors, some bright, some muted. All of the backgrounds accentuate the icons nicely. There's also an Apple Watch companion app, which neatly shows the icons for your goals as well as an indication of how you're doing at any particular time.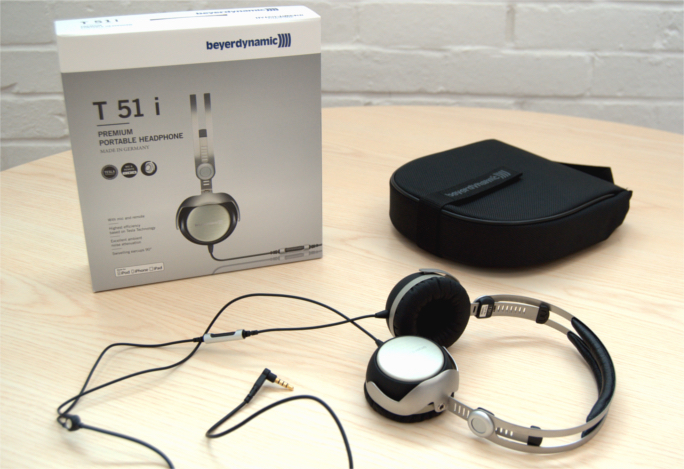 The TF1i is also the best-designed on-ear headphone I've used. It avoids the "stuffed" feeling of in-ear earpods, but lacks the propensity for falling off your head or sliding around while you're in motion. This is due to the adjustable headband and swiveling earcups. The earcups fold up compactly when not in use, so you can pack them in the nylon carry case they come with.
Designed for compatibility with the iPod, iPad, and iPhone, the TF1i boasts a convenient three-button remote control and microphone for phone calls and media playback. The headphones also come with a 6.35 mm adapter for use with hi-fi equipment or headphones amplifers, as well as an airplane adapter.
The ear pads themselves are made of soft synthetic leather and sit comfortably over your ears thanks to the memory foam filling. This filling also blocks out most external noise (so use with care if you use 'em while walking). The TF1i also looks great with their "light champagne tone," brushed metal ear-cup surfaces.
If you only occasionally use headphones, there are less expensive alternatives. However, if you use headphones or earbuds constantly and can handle the price tag, the TF1i offers superb sound in a design that couldn't be more comfortable.
---
Add detail, sharpness, and contrast control to your photography with Intensify CK