Our friends at Pad & Quill have just announced a new leather case for iPad Pro that looks amazing and gets better with age. The $119.95 Heritage Case for iPad Pro 10.5-inch uses a veg-tanned leather for the exterior of the case that darkens with use, achieving a darker and one-of-a-kind patina as you use your iPad Pro and the case.
So you can speed up the patina process, Pad & Quill includes an all-natural leather balm that you can use to speed up the process. The Heritage Case uses adhesive technology from 3M to secure an iPad Pro 10.5-inch into the case; the iPad Pro can be removed without leaving a residue on the device. It works with the iPad Pro Smart Keyboard, comes with two options for the leather spine (Chocolate or Galloper Black), and has a built-in Apple Pencil holder.
There's also a pocket to help you carry documents, and the case props up the iPad Pro in landscape mode for easy viewing. An elastic strap closure keeps the case closed in use, and magnets are used to turn the iPad Pro on and off when you open and close the case.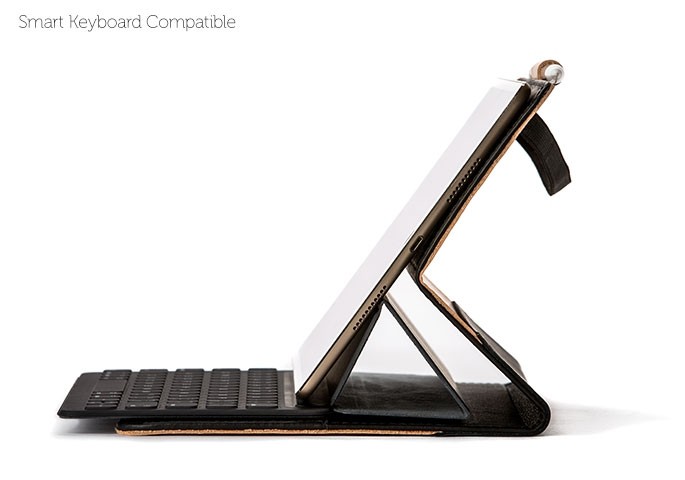 The case is remarkably lightweight — only 10 ounces — and is just a bit larger than the 10.5-inch iPad Pro at 10.1 x 7.1 x 0.5 inches. We hope to get a Heritage Case for review, so keep your eyes on Apple World Today for more details.