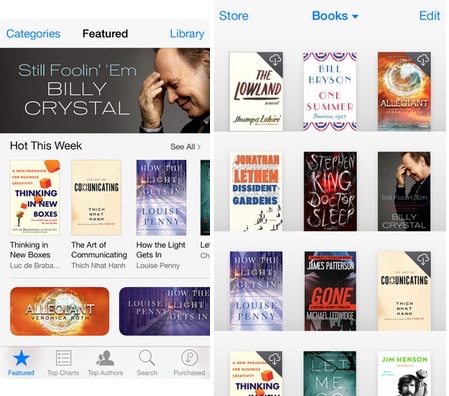 Apple has released iOS 8.4, which introduces Apple Music across iOS devices. There's some interesting non-music changes in this update as well, including several changes to iBooks. According to Apple:
Browse, listen to and download audio books from inside iBooks
Books that are "Made for iBooks" now work on iPhone and iPad
A new setting lets you turn off the Auto-Night theme
Find and pre-order books in a series from your library
A few ibooks-related issues have been resolved too, including trouble with downloading books from iCloud.
Enjoy Apple Music and the improved iBooks experience.