Apple's latest hardware releases — the revamped MacBook Air, Mac mini, and iPad Pro — go under the microscope in a MacVoices discussion with Peter Cohen.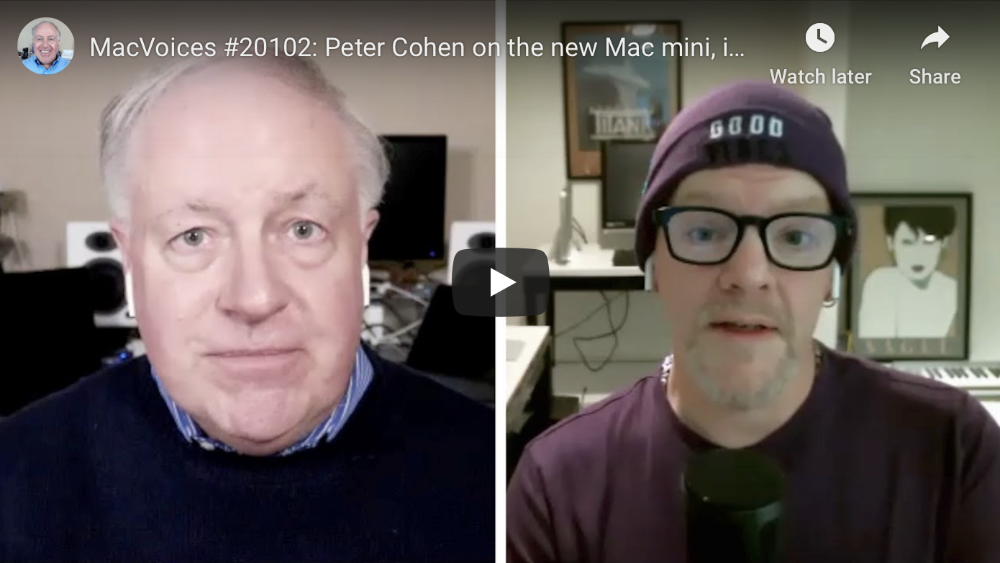 In Part 1, the discussion starts with Apple's timing in releasing these devices, then digs deep into the Mac mini, who it is for, and why it is a better value in some circumstances than other Macs. Then Cohen explains why the new iPad Pro is a game changer for so many people, and the one place he doesn't want to see it in use.
MacVoices is an Internet show that delivers in-depth discussions with the most influential people in the Mac industry as well as the individuals who are out there making it happen on the front lines of the global Apple community. Founded as an audio program in 2005, the show has evolved into audio and video versions to offer the best of both worlds.