As noted by MacRumors, A bug has been discovered in Apple's macOS Image Capture app that needlessly eats up potentially gigabytes of storage space when transferring photos from an iPhone or iPad to a Mac.
It was discovered by the developers of media asset management app NeoFinder and shared in a blog post called "Another macOS bug in Image Capture," here's what happens:
If you connect an iPhone or iPad to your Mac, and use Image Capture to transfer the photos you took with the device to the Mac, you have the option to convert the HEIC photos taken by iOS to more standard JPG files. This requires you to uncheck the "Keep Originals" option in the settings for that iOS device, as shown in this image.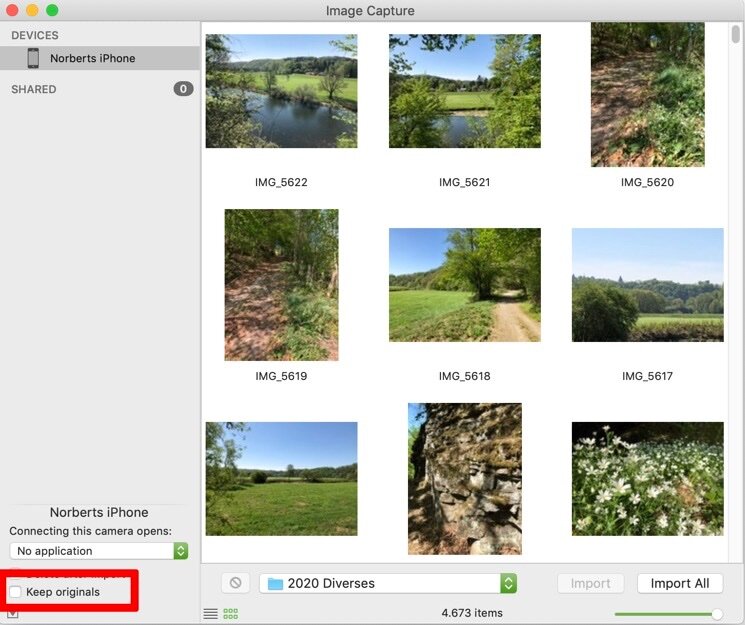 Apple's Image Capture will then convert the HEIF files to JPG format for you, when they're copied to your Mac. However, it also adds 1.5 MB of totally empty data to every single photo file it creates.
"We have notified Apple of this new bug that was already present in macOS 10.14.6, and maybe they will fix it this time without adding yet additional new bugs in the process," say the folks behind NeoFinder.