I'll start this review out with a frank admission: I haven't used a mouse in years. But if any mouse has made me consider giving up the ol' Magic Trackpad, it's the Logitech MX Master Wireless Mouse (US$99.99). The MX Master's wildly futuristic design, incredible comfort, and capabilities make it the most impressive pointing device I've used in years.
Design
The design of the MX Master doesn't match the Apple "standard" design meme, but that's OK. Instead, it features a dark gold and black color scheme with a multi-faceted area where your thumb rests. It looks more like a futuristic spacecraft from the upcoming Star Wars reboot than a computer poinitng device.
For a guy, I have quite small hands so I was a bit concerned that the bulk of the MX Master would make it difficult for me to use. That fear was unfounded. The MX Master fits perfectly in a cupped hand, with a comfortable thumb rest and a two buttons right where you'd expect them.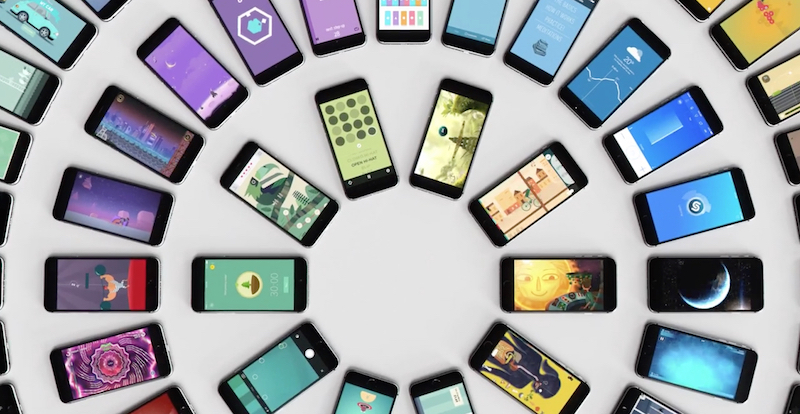 Apple's third entry into ads tagged with the line "If it's not an iPhone, it's not an iPhone" has debuted on TV, and this one — titled "Amazing Apps" — demonstrates the power of the iOS app ecosystem.
Highlighting some of the 1.5 million apps now available on the App Store, the 30-second spot uses the key colors of apps to create a rainbow-colored circle, then zooms into apps including Star Walk, Lara Croft: Relic Run, and one of my personal favorites, Monument Valley.